Server Status List
This is the first plugin i wrote aiming to meet a need that my new gaming community had, we wanted to see what servers were currently online from our website, so we decided to create one ourselves.
Introducing server status list.
Its a very simple plugin that does a very simple job it simply checks if it can contact the defined ip on the defined port, if successful then nit shows the server status as online.
Prerequisites
Open outbound UDP ports
Bzip2
Zlib
PHP 5.2
Features
Check game servers/voice servers are online
If a supported server, will return number of players online also
Fully configurable in the options
Can set the server name to pull from server or set it manually in the options
Planned Features
Click on server to join it (Steam and only certain compatible games)
Suggest in pms or on the message board
Installation
Upload the contents of the upload folder to your xenforo install
Install using the xml file provided
Confirmed Compatible Servers / Type that should be used
Refunds

Full refund
is available if you simply cannot get it working, although i urge you to message me, or email me if you have any issues and i'll help you debug the issue.

Options
Sample options below you can see these options in place on my dev forum (
Test Forum
)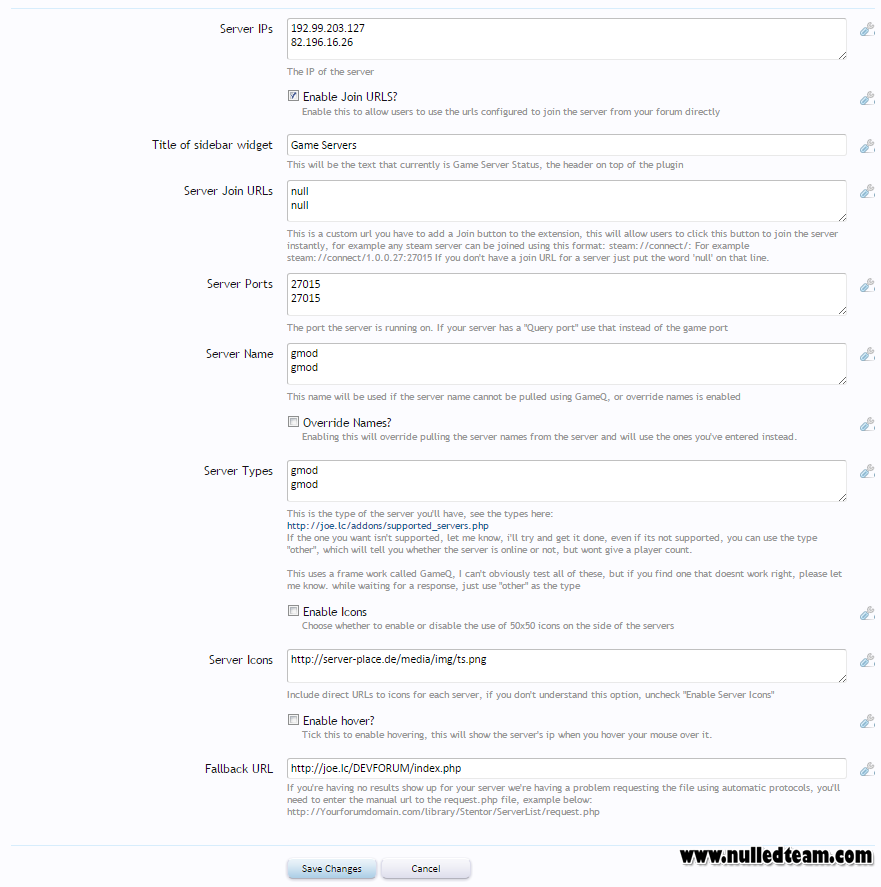 Output
Output can be seen on my dev forum, this output is a direct representaton of the configuration above.
Test Forum
​