Compatible XF Versions

1.4
1.5
Delta Dark - ThemesCorp.com
______________________
Delta Dark is the dark version of the
delta
style !
Demo:
http://themescorp.com/demo/Delta_dark/
He is very pleasant, completely responsive and he is supported well by our
XenCore framework
!
Work with XFRM & XFMG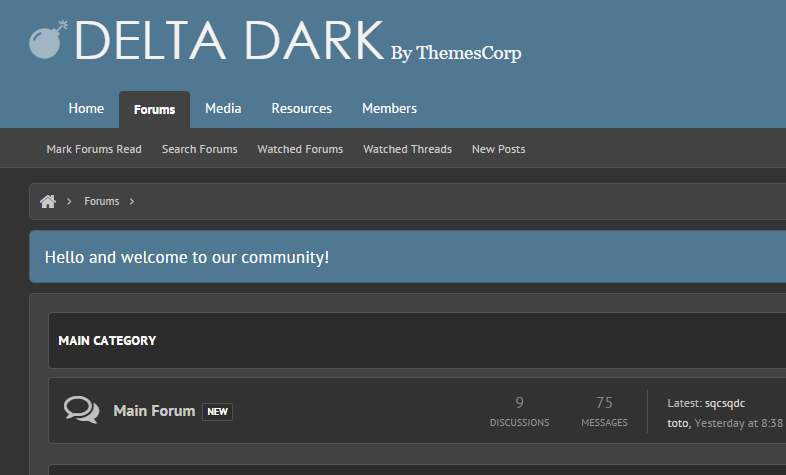 Feature list:
Sticky navigation
Side by side nodes
Fully responsive
Header custom messages
Google font integration
Font awesome integration
Custom footer
Social Media icons
Collapsible Sidebar (right & left)
Fixe Sidebar (right & left)
Fading categories when collapsed
Custom color palette
More ... read this XenCore Framework thread.
You can change quickly and easily the header / categorie / Moderator bar color now !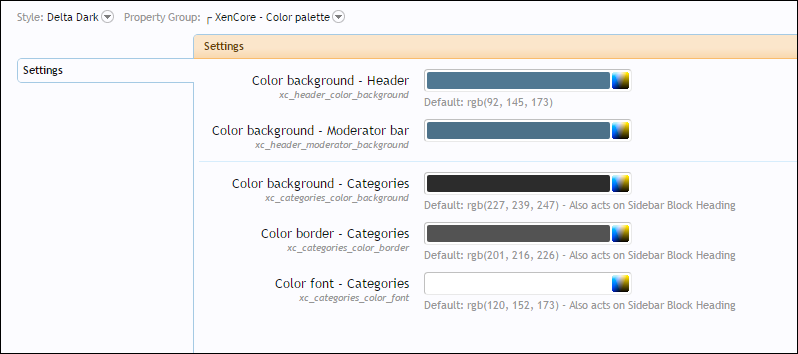 PURCHASE
-
DEMO