Compatible XF Versions:​

License:​

You're not allowed to republish, sell, trade, or take credit for this addon without the permission of the author.


Visible Branding:​

No
​

Favicon​
A favicon is a graphic image (icon) associated with a particular Web page and/or Web site.
​
Many recent user agents (such as graphical browsers and newsreaders) display them as a visual reminder of the Web site identity in the address bar or in tabs. (from
​
What 'Favicon for Links' does?​
This addon automatically adds favicons to links in several areas of your site.
​
- Resources & Resource Updates
​
Will it affect my site's performances?
​
The process of fetching a favicon is done using a Google's service.
​
Your server isn't affected by the effort of pulling the favicons.
​
In addition, it all happens asynchronously, so it does not delay the loading of the page.
​
You can choose where not to show a favicon.
​
For example, you may not show it for signatures, or not add a favicon for internal links.
​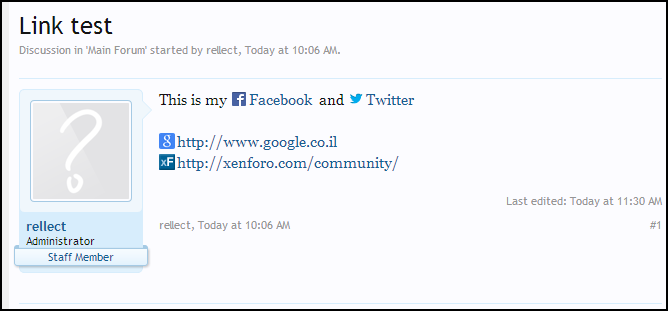 ​