Legendary is just as the name says, it's freaking Legendary! A lot of time and effort has been put into this style to offer something completely unique to the XenForo software. As with all of our released we take proud in our styles and we hope it shows. This comes with 4 different header images along with an easy to edit PSD to make your own.
Also customers who purchase this can request a free graphic to be placed there. Simple editing only, you find an image we'll blend it in to work in the header



Features
XenBase Framework
Font-Awesome Integration
Google Fonts Integration
Backstretch Integration
Floating Moderator Bar
Floating Navigation Bar
Collapsible Categories
Collapsible Sidebar
Advanced footer with multiple layouts
Go-to-top button built in
Multiple Node Layouts(4 different layouts)
Tons of other style properties included to customize your style further
Custom Avatars
Custom Editor Icons
Unique XenForo Sprite icons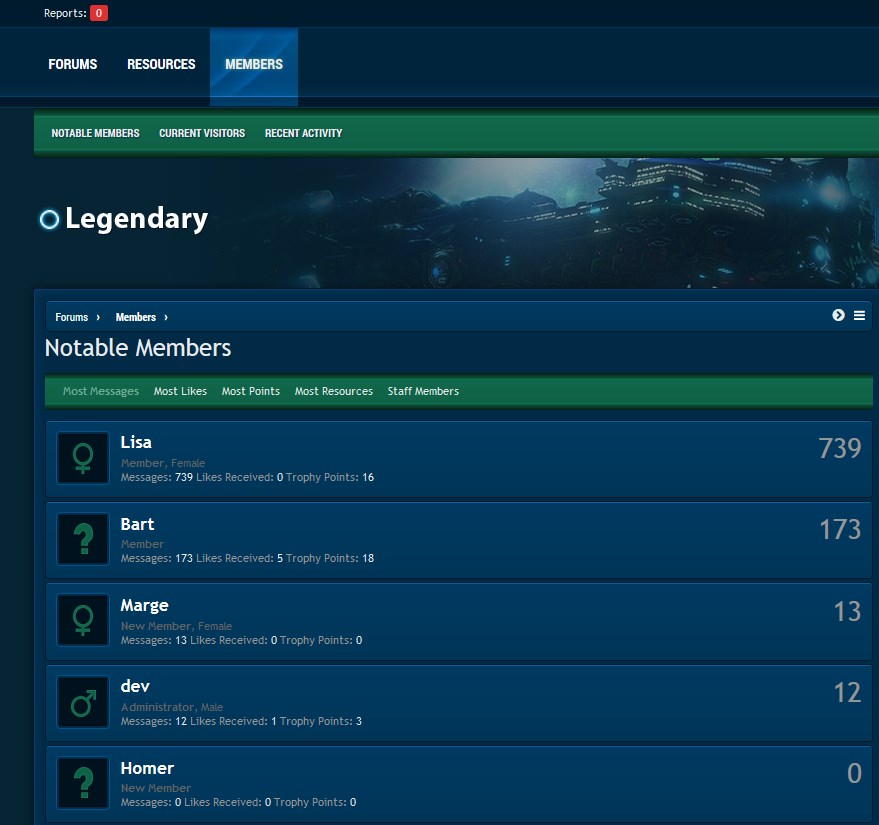 Colors
Because of how complex Legendary is the colors are rather set, you can easy change link colors and what not, but it uses CSS3 gradients around the site for faster loading. Down the road we'll release more color variations of this style.
Branding:
To remove the branding (Style by pixelExit.com) with a link back to our site you must purchase the branding removal option on our website.
The cost of this removal is $20. Branding removal must be purchased PER installation. You can purchase this upon checkout.
Included:
12 months of access to updates
PSD files for the following:
logo
node-sprite
xenforo-sprite
logobackground
avatars
icons