Apex is a lightweight dark & light styles using only CSS for background colors, border effects and minimal images for icons. Easily change the dominant blue color within the color palette to what you like. Fully responsive following the default XenForo features.
Previews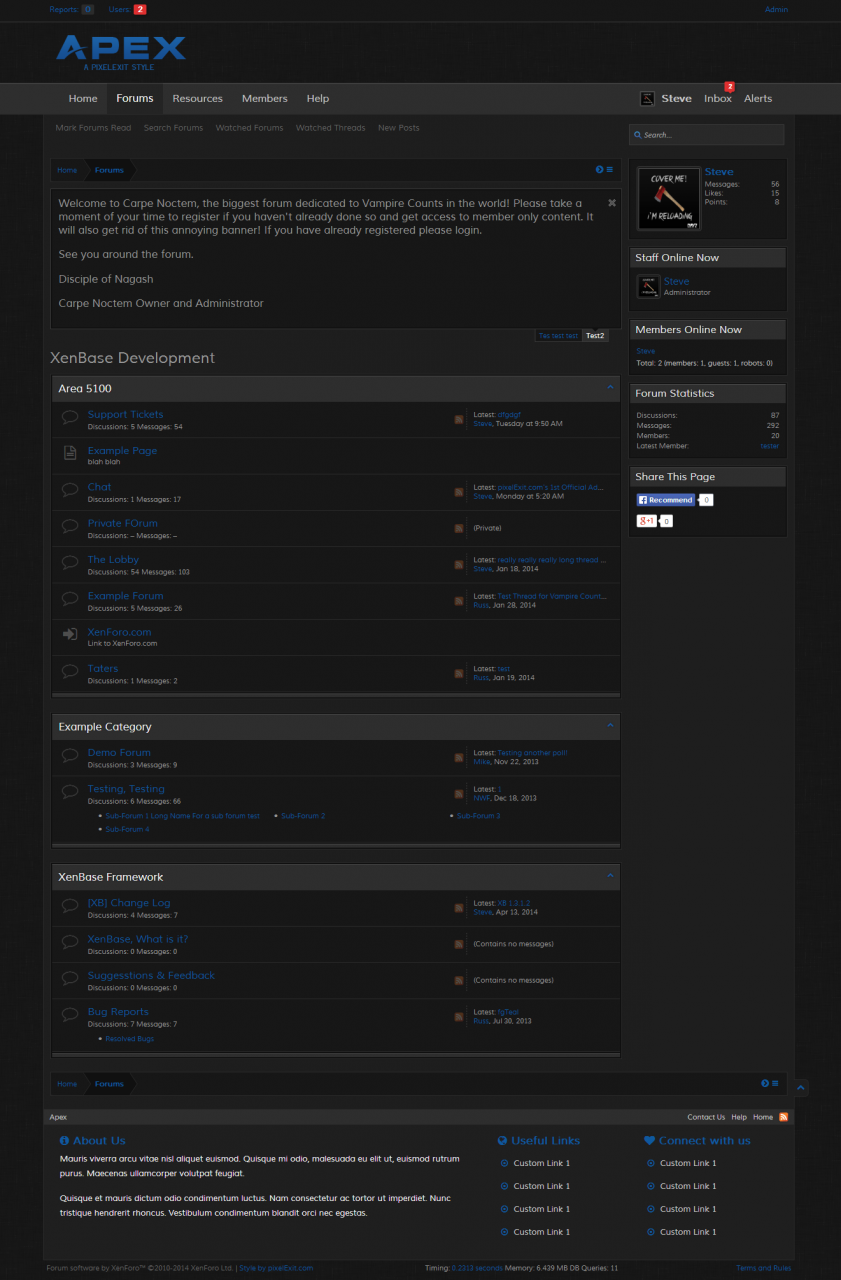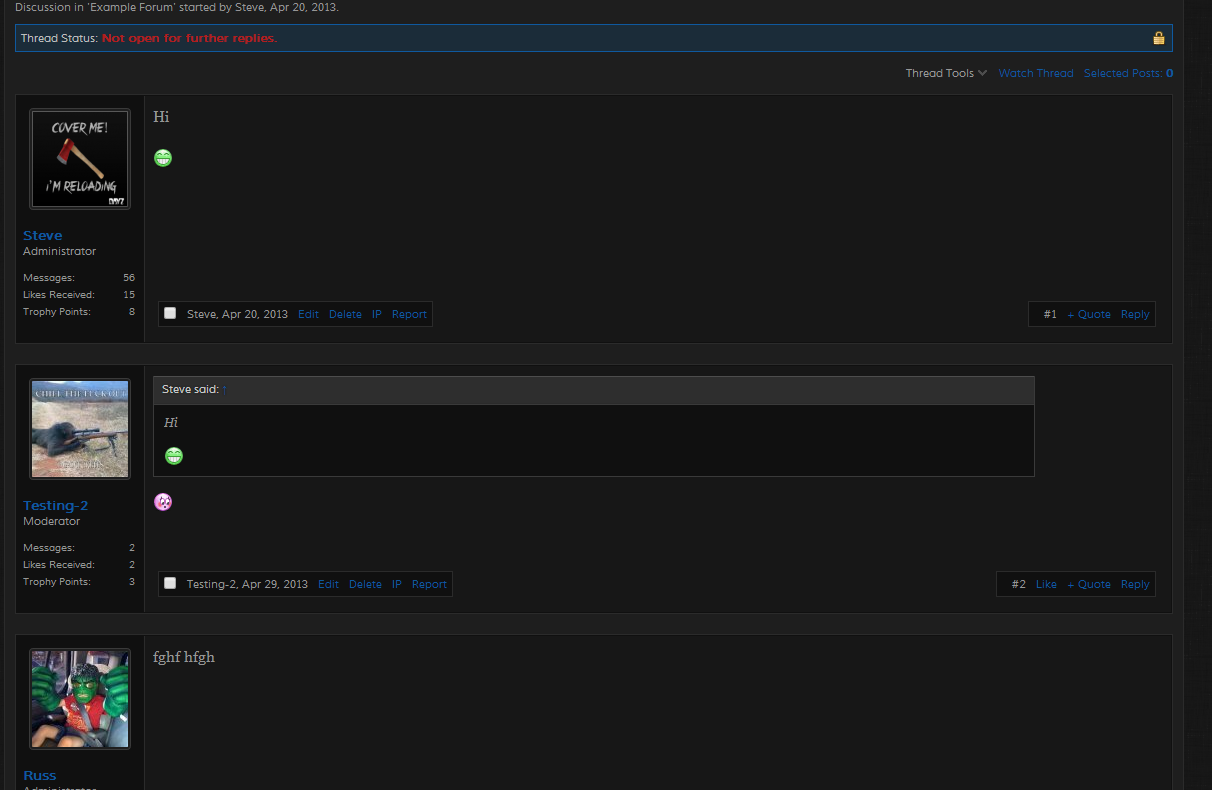 Features:
XenBase Framework
Font-Awesome Integration
Google Fonts Integration
Backstretch Integration
Advanced footer with multiple layouts
Primary colors change via color palette
Go-to-top button built in
Multiple Node Layouts(4 different layouts)
Tons of other style properties included to customize your style further
Branding:
To remove the branding (Style by pixelExit.com) with a link back to our site you must purchase the branding removal option on our website.
The cost of this removal is $20. Branding removal must be purchased PER installation. You can purchase this upon checkout.