Compatible XF Versions

1.4
1.5
Admin Center makes it easier to navigate areas of the ACP from the front-end of your site by providing quicker access to some key areas such as User Groups, Appearance, Options, etc.
You can also search templates and users from the menu. User Search uses auto complete for user names so you can quickly get the correct user you're searching for. You also have the ability to add custom links under the default links in the menu. The default links adhere to admin view permissions. If an admin doesn't have the permission to view styles, then they cannot see the Appearance icon/link, same goes for the other links as well. Secondary links (2nd row) do not use any permissions, so anything you add there can be seen by ALL admins, this may change in the future.
To show our gratitude for continued support from our
active
customers at Pixel Exit we have applied a coupon upon check out so that the Admin Center add-on is
free!
When checking out you should see the price reduction in the cart.
Suggestions are welcome and are always considered.
Special thanks to those that helped me through the stages of this add-on.
NixFifty
Bob
Installation
• Upload the contents of the 'upload' folder to your XenForo installation
• Import the addon-PixelExit_AdminCenter.xml via the ACP
• Configure the add-on if you desire: ACP -> Options -> [PE] Admin Center
• Add new links for the menu if you wish: ACP -> Admin Center (Admin sidebar navigation) -> Click Add New Link
• Enjoy!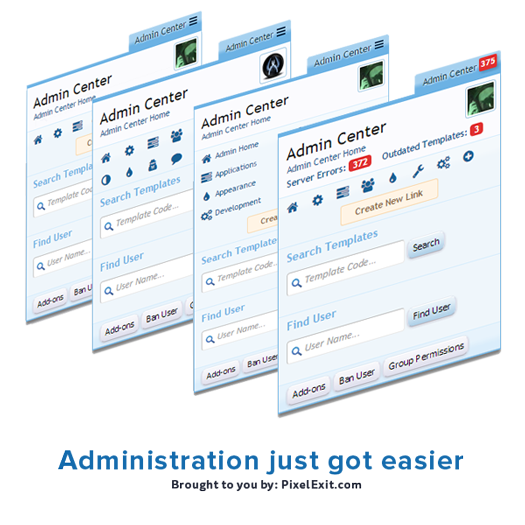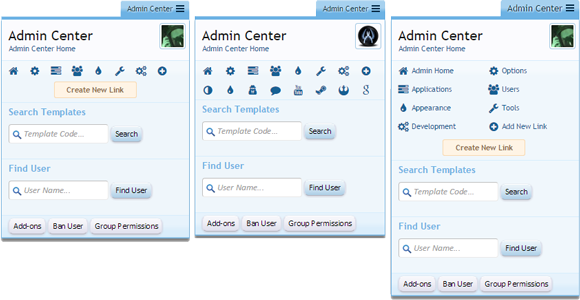 Style Properties