Compatible XF Versions

1.3
1.4
1.5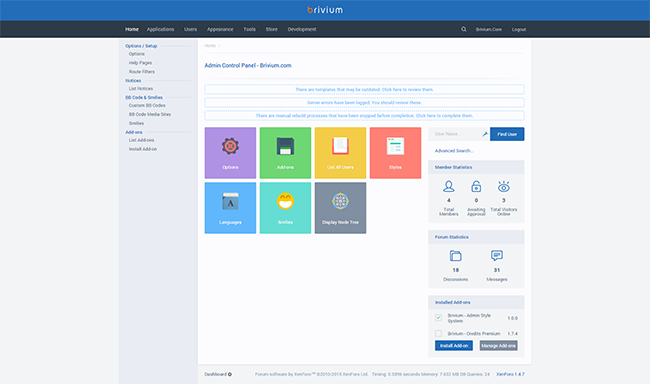 The first XenForo admin style which completely redesigned to makes your XenForo admin look as great as it functions. It was designed with ease-of-use in mind. Let your staffs know that you care about their experiences just as much as your users/customers.
So, do you like it? Stop by our shop and get it free from now!
IMPORTANT NOTES:
Admin Style System add-on (NulledTeam - Brivium - Admin Style System) should be installed before install this style.
INSTALLATION INSTRUCTIONS
1. Upload the contents of the upload directory to the root of your XenForo installation.
2. Go into your XenForo Admin Control Panel, click on Appearance > Admin Styling, and then click on "Import a Admin Style" in the left-hand navigation list.
3. Click on the upload file field, and then navigate to and select the style-Dashboard.xml file.