Compatible XF Versions

1.5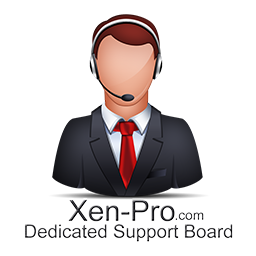 You can also check the demo
here
!
I had plan to publish it as paid add-on (as you see also I set a lifefime license in screenshot
​
). But, then I decided to freely release it.
If you like it, then rate and review it.
Hi,
With this add-on you can add a new tab in profile page for users and let them add their favorite songs and musics as their profile music. Then can upload as many as they want and player will play them one after another. Also each user has a dedicated part below the player to manage the songs.
Also the PSD file is included so that you make it as you want.
Features
:
Permission based
dedicated tab in profile
A nice looking player with these buttons:

Rew
FF
Play
Stop
Volume
Switch (both sides)

dedicated uploader (supporting drag and drop)
Music manager for profile owner
Multiple format supported (mp3, ogg, wav)
Fully Phrased
PSD included
Note: I'm not a professional developer and its not my job. I did it because we used a simple profile music for years in my other site, so that each user could enter a direct url to a mp3 file and a simple player would play it in his profile page, but I decided to create a full feature add-on for this goal (and also I'm interested in coding). So:
I don't promise to update it regularly
But because we use it in our own site too (not this site. I have another site for years with law subject.), so all reported bugs will be fixed asap.
And also good suggestions will be implemented when finding free time to do (but try to do them asap).
Because of this, I set it as free add-on.
Donations are always welcome. If you want to do so, you can start conversation with me. Or, easily go tomy paypal.me page and do it.
How it really works?
There is folder called "songs". Each user who goes to his/her profile and upload the first song, a new folder will be created in songs folder with the id of that user (so, each user will have a new folder in songs folder and the name of each user's folder is user's id) then all songs uploaded by each user will be saved in his own folder. Then player scans each user's folder and play the songs one after another.
Hope to be useful and you enjoy this add-on. If you like this add-on, don't forget to support it by your rate and review.
Also: Thanks @katsulynx for your help when I had problem while developing this add-on.
Regards
Hamed Azimi (Dadparvar)​