Compatible XF Versions:​

Visible Branding:​

No
​
This add-on is not affiliated with XenForo Ltd.
​
Ever wanted to adjust the number of avatars displayed in the Following and Followers blocks on the member profile page, like this?
​
​
I found that after increasing the width of the sidebar on the member page to accommodate 4 avatars per row, the default setting of 6 avatars was no longer ideal as the second row only had 2 avatars on it, leaving a blank space.
​
So rather than constantly editing the member.php file, I created this little add-on.
​
I was initially going to create it just for myself and hard code the values, but instead I decided to add some options and release it for others to use.
​
There are separate options for each block, set to 12 by default:
​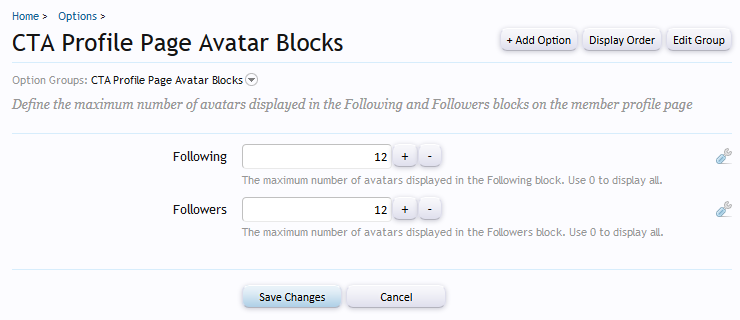 ​
Which can be found near the bottom of the list of option groups:
​
​