Compatible XF Versions

1.5
This add-on is not affiliated with XenForo Ltd.
Introduction
This simple add-on allows you to select a Page node to use as a home page.
Setting the index page route to the page URL enables it to be a landing page at the root URL with a focussed home tab.
In addition, a couple of simple template modifications change the page title and the browser tab to the board name.
The options are very basic as it's not intended to be a replacement for a full home page/portal add-on.
You can though utilise the capabilites of a Page node, including the PHP callback functionality.
You should also be able to use it in conjunction with other add-ons, such as Widget Framework.
Instructions
If you haven't already done so, create a Page node - see here for how to do that:
https://xenforo.com/community/resources/how-to-create-a-page-node.354/
Make sure 'Display in the node list' is unchecked and make a note of the 'URL Portion' as that is required when setting the Index Page Route.
The options can be found under the CTA Home Page option group.
Check the option to enable it, select a node from the list and optionally choose whether to remove the breadcrumbs.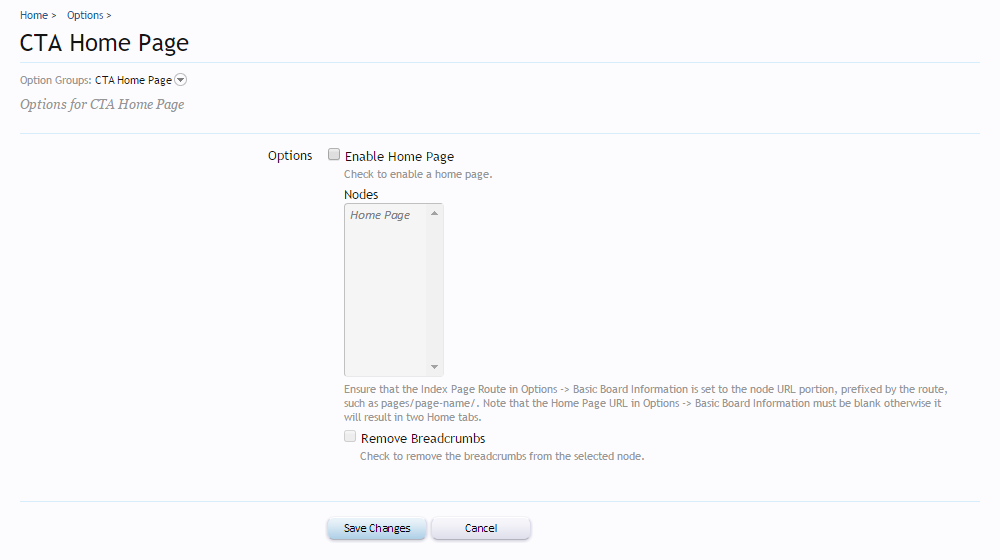 If you do not choose a node, an error will be shown.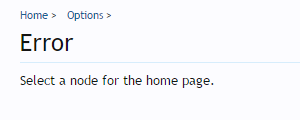 Once you have saved the options, set the 'Index Page Route' in Options -> Basic Board information.
Enter the Page node 'URL Portion' prefixed with /pages/ and with a trailing slash, as shown.
Ensure 'Home Page URL' is left blank otherwise it will result in two home tabs.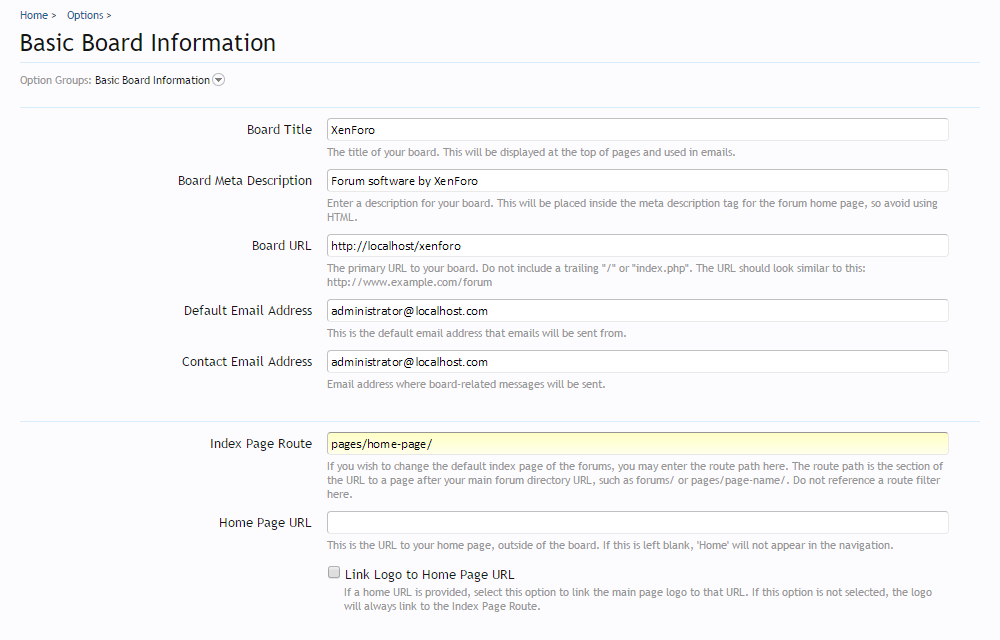 Home Page
You now have a home page which visitors will land on and a home tab which will remain focussed.
If the option to remove breadcrumbs is selected, it appears like so.

As is normal when changing the Index Page Route, the forums route will now show as /forums.