This is the first release of Simple Gallery. which is designed as a "lite" gallery solution. It allows images or external videos (YouTube, for example) to be displayed in groups or albums. Images are added by uploading the selected image from your computer, and videos are added by simply pasting the link. A separate full-featured version with comments, ratings, nested albums, permissions per album etc will be available at a later date.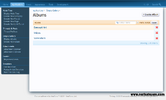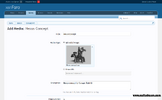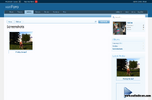 Features
upload an image using XenForo's flash uploader. Uses graceful fallbacks the same as XenForo
embed videos into albums simply with a link
set albums in the ACP to sort your images and videos into
edit/move/delete images and videos just like you do with threads
Setup
upload contents and run XML file like you would any add-on
go into ACP -> Applications and Create New Album
then set user group permissions to be able to view the gallery and add media
go back to your forums, click on Gallery and then Add Media
Enjoy!
What's Next?
first, in a mini release, will be pagination because I forgot
more user focused to show who added set media and allow users to edit media they add with additional permissions
daily stats integration for added media
new sections... your media, search and latest media
add to the news feed
AJAX and JavaScript additions to use the lightbox
scrolling media selector to select siblings when viewing a single media item
like integration