Compatible XF Versions

1.4
1.5
While working for an import of a site with a large number of resources from a legacy system, I found that the vast majority of resources did not have icons.
This addon shows a default icon file for resources which do not have icons. After install, in your Admin->Options->XenForo Resource Manager enter a comma separated list of file extensions. The addon by default adds these files

For each file type, there must be a corresponding png file in styles/default/default_icons directory. For instance for
zip
file type there must be a icon file styles/default/default_icons/zip.png
Once the addon is installed it will show the default icons.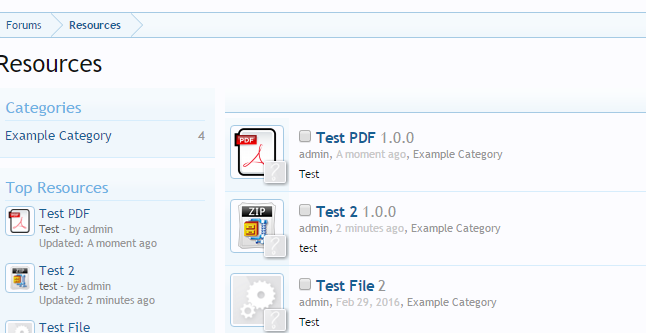 This addon does not add any query.
This will show the extension of the last version file of any resource.
Hope this helps someone!