Compatible XF Versions

1.4
1.5
Razor Blade is a very dark style but with great depth effects!

It's ideal for a games or guild forums
Razor Blade !
DEMO: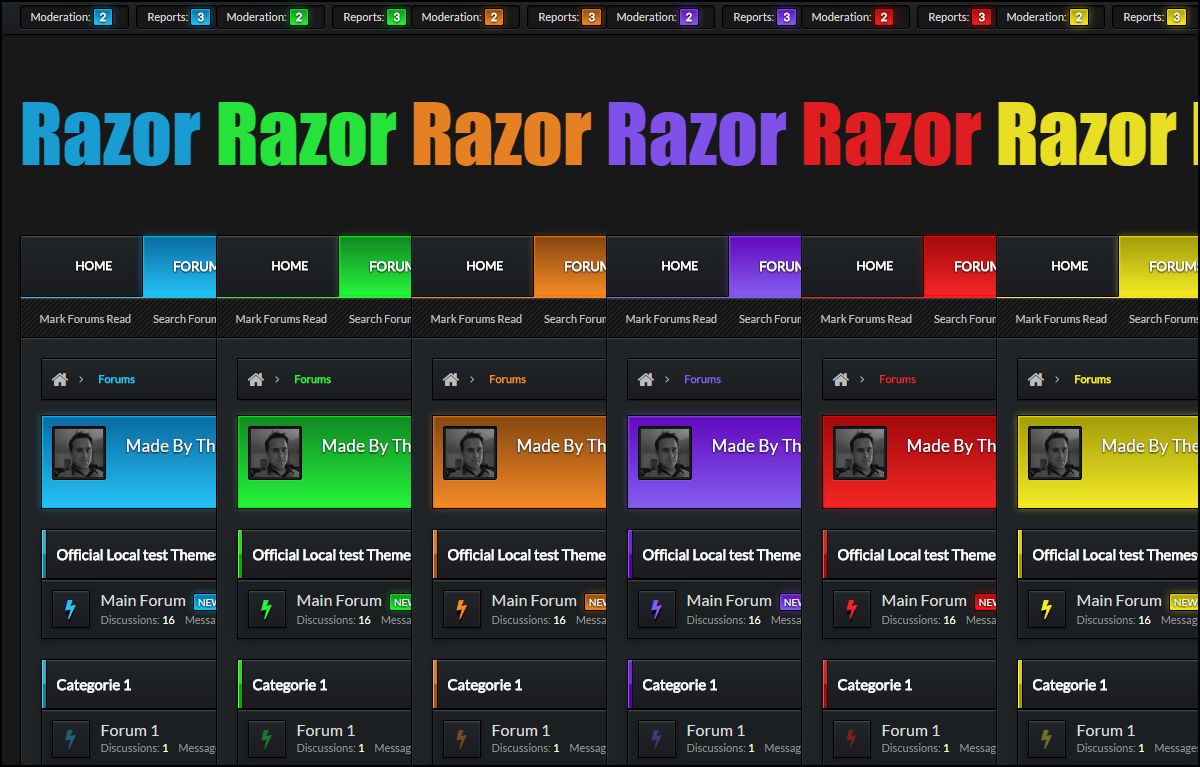 You also get all the benefits of our

XenCore Framework

.
Tested with :
- XenForo Media Gallery
- XenForo Resources Manager
- Showcase
- Taigachat Pro
- Post Ratings

Another interesting feature is the ability for users to change background! (Administrator can add 10 backgrounds and usergroup permissions)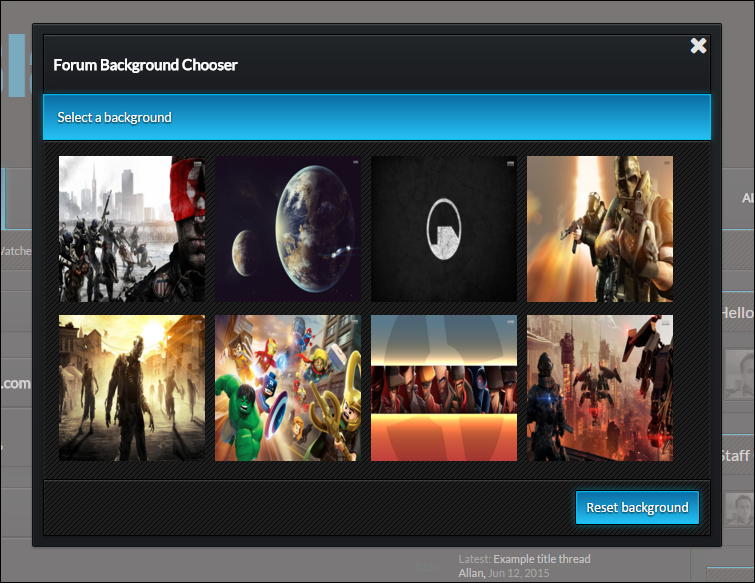 I also added a small feature located in the visitor panel, depending on the time of day, a different message will be displayed (

Screen

)
Install
:
Upload the files and import the .xml file named "style-Razor-Blade.xml"
Add others colors
:
Import the .xmlf file of colors chosen (in Child Styles folder)
Import as child of style to "Razor Blade (Blue Default)"
Example:


Others: