This addon is designed to add the vBulletin 4.2 like features of seeing who is current viewing/reading and who has previously viewed/read a thread in Xenforo.
​
It supports Tapatalk thread views!
​
It supports username styling!
​
Doesn't error out on redirect, invalid threads like its predecessors.
​
Permissions are by usergroup for each individual half (viewing versus read).
​
Each portion supports being positioned within the thread or being disabled.
​
Extensive control over what users show up.
​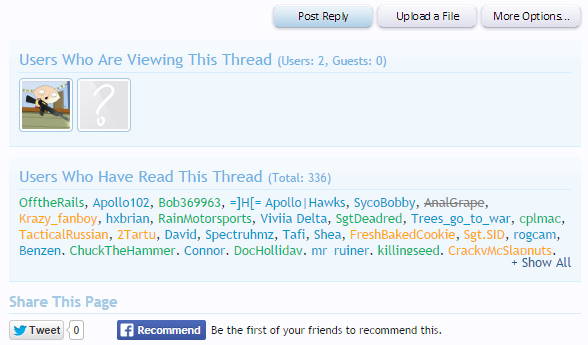 ​