Compatible XF Versions:
Description:
Display New Posts above the forum list in responsive view.
(Example)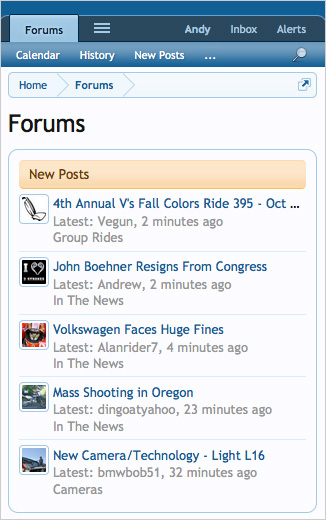 Installation:
Download addon-newpostsresponsive_v1.1.zip and unzip it.
From your Admin Control Panel, go to the "Install Add-on" page.
Upload the addon-NewPostsResponsive_v1.1.xml file.
Click the Install Add-on button.
Questions and Answers:
Q: Will this work with CTA Featured Threads?
A: No. If using CTA Featured threads, please use this add-on instead:
https://xenforo.com/community/resources/new-posts-responsive-cta.4674/
Q: How can I change the number of New Posts to display?
A: Change this:
Admin Control Panel -> Options -> Node & Forum List -> New Posts to Display on Forum List