Compatible XF Versions

1.3
1.4
1.5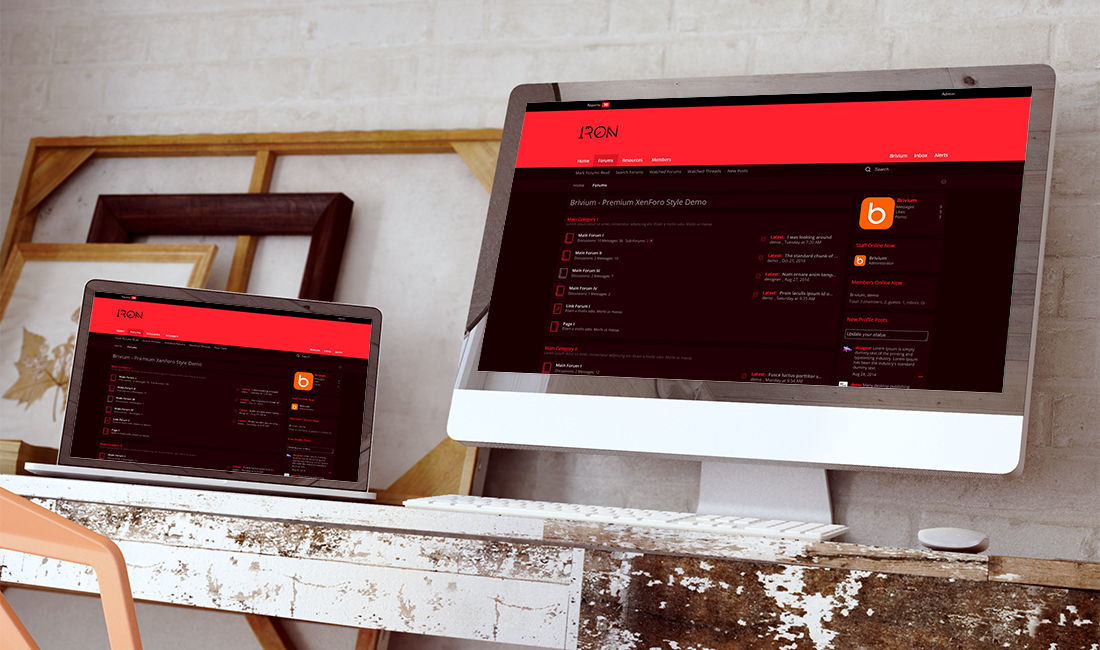 When mentioning to Iron, people usually think to a very useful and stiff material in daily life. We think like you, too.
By this, we create a style named Iron. If Iron man came to save the innocent in the red and yellow steel armor, there are two main colors "red and black" in this style, colors of win-lose. With flat design style - a very popular design style in the 21th century, we hope bringing you sturdy feelings that Iron has.
INSTALLATION INSTRUCTIONS
1. Upload the contents of the upload directory to the root of your XenForo installation.
2. Go into your XenForo Admin Control Panel, click on Styles, and then click on "Import a Style" in the left-hand navigation list.
3. Click on the upload file field, and then navigate to and select the style-Iron.xml file.