Description:
Allows adding an AdSense or other advertising below the first post.
(Example of Ad below first post)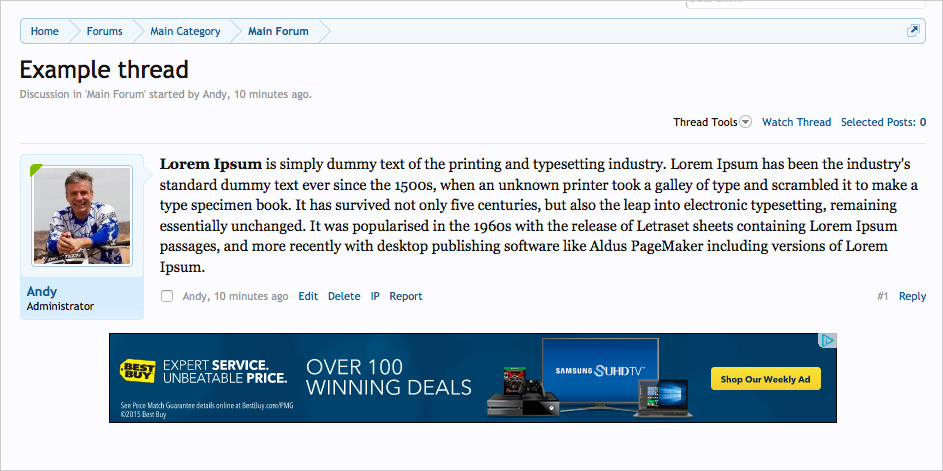 (Example of Group Permissions)

Features:
Group Permissions control.

Fully responsive when using AdSense.
Installation:
Download addon-admanagermessage_v1.0.zip and unzip it.
From your Admin Control Panel, go to the "Install Add-on" page.
Upload the addon-AdManagerMessage_v1.0.xml file.
Click the Install Add-on button.
Setup:
Edit the andy_ad_manager_message template and add your own AdSense code or other code.
Edit the andy_ad_manager_message.css template to change any CSS settings.