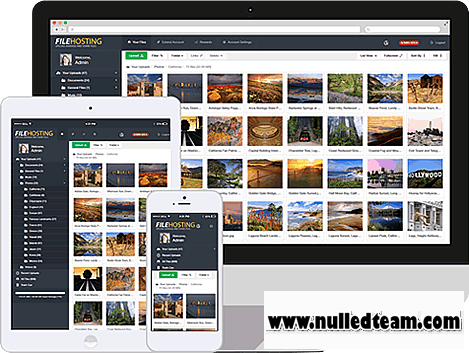 ​
Upload multiple files at the same time. Pure HTML5 implementation with upload progress, so no reliance on Flash. Chunked uploads. Accessible on mobile, tablet and desktop. YetiShare automatically reformats depending on the users device. Generate revenue by charging for premium account upgrades. Set different download speeds for free & paid users. Feature rich admin area to manage users, files, file servers, site configuration and more. Even view downloads as they happen.
Other payment gateways are also available, such as Authorize.net, OKPay and BitPay.Download Manager Full support for download managers using http auth. Resuming broken downloads and enabling multiple simultaneous connections.
Enable for all users or just premium.Plug-ins Additional payment gateways, rewards program, media streamer, viewer images, an FTP upload module, and much more. Create your own plugins using the plugin framework.External file servers Integrate any number of external file servers for additional storage.
Any FTP server can be used.100% open source, none of the source code is encoded, so you can change the file sharing scenario and change the styles as needed.YetiShare File Hosting 5.2.0 NULLED Z file-hosting-script-5.2.0.zip Size: 72.71 Mb, downloaded 7 times YetiShare File Hosting Plugins Z yetishare-plugins.zip Size: 4.44 Mb, downloaded 0 times YetiShare Language Pack Z yetishare-language.zip Size: 645.8 Kb, downloaded 2317 times YetiShare Mega Clone Theme v4.
Kindly Note:
We update new contents like WordPress Themes, Plugins, PHP Scripts everyday. But remember that you should never use this items in a commercial website. All the contents posted here for development & testing purpose only. We're not responsible for any damage, use at your own
RISK!
We highly recommend to buy
YetiShare File Hosting 5.2.0 NULLED-file hosting
from the
Original Developer (dan_fisher) website.
Thank you.