Compatible XF Versions

1.4
1.5
Additional Requirements:
XenForo Resource Manager > 1.1.x
Description
RM Download From List brings the download button from resource view to resources list (index and category) to allow direct view of which resources can be downloaded or not.
To better track what you have downloaded, the download button changes from Download Now to Downloaded once the resource has been downloaded until a new update of the resource.
Optionally, the resource file size and extension can be displayed.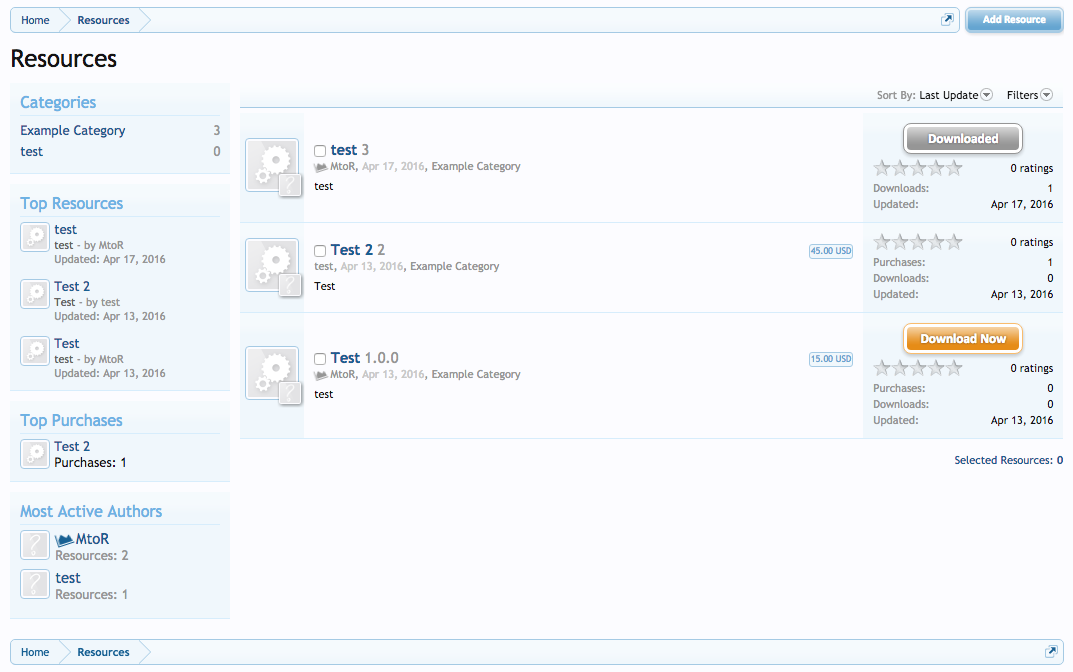 WARNING: This is not compatible with our RM MarketPlace add-on !


​
Reactions:
JakeClient, bcloaded, runn3r and 27 others