Compatible XF Versions

1.2
1.3
1.4
1.5
Description:
Shows who voted in a poll.
This add-on is useful in situations where a group of members are required to vote on something and this allows the staff to verify everyone has voted.
(Example of Poll)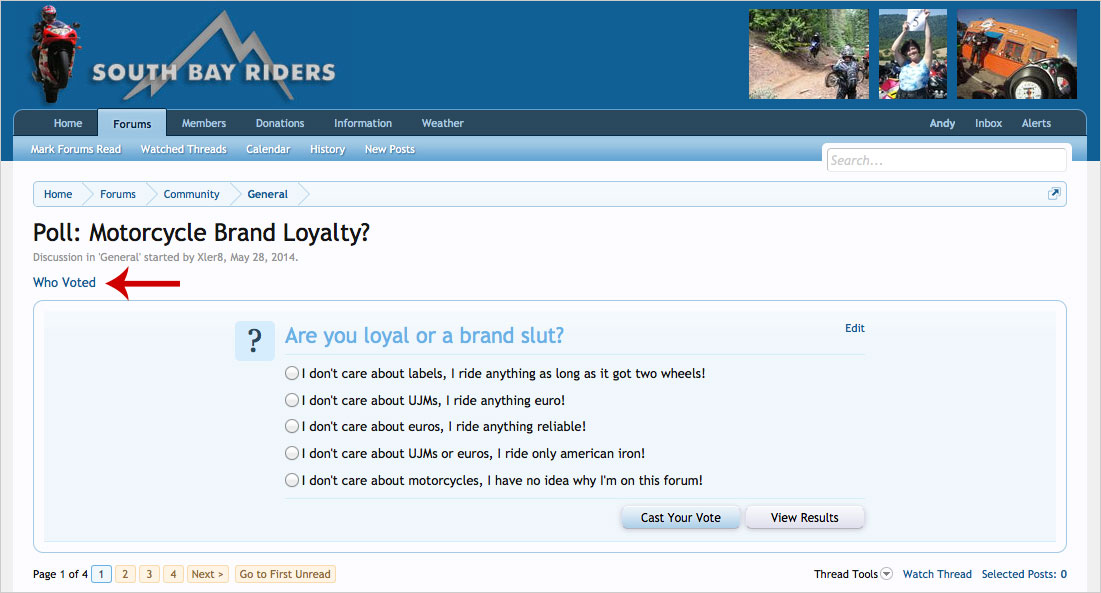 (Example of Who Voted results)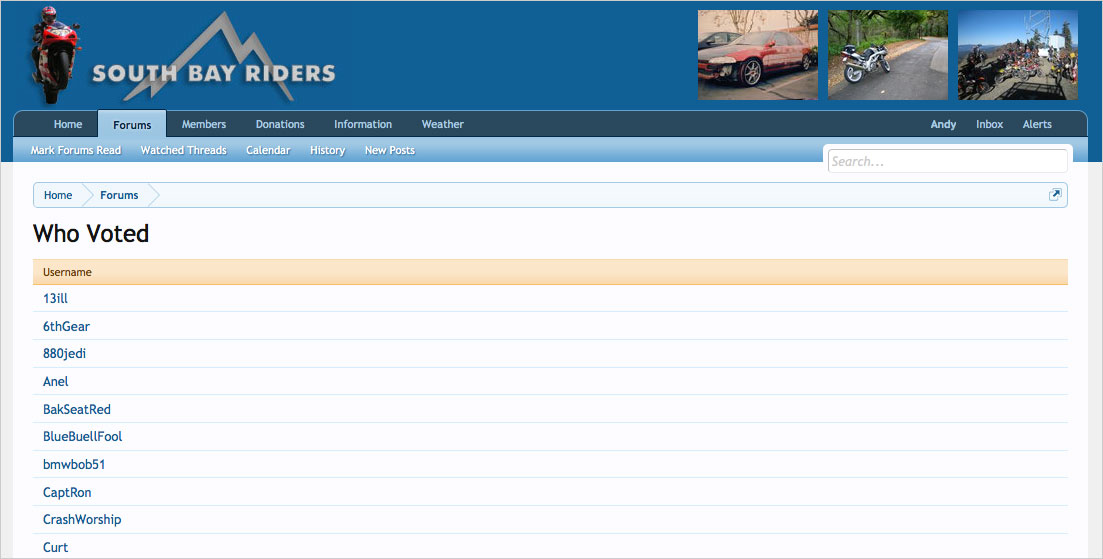 (Example of User Group permissions)

Features:
All phrases start with whovoted_ for your convenience.
Installation:
Download whovoted_v1.4.zip and unzip it.
Upload the Andy folder to your server. The correct location is library/Andy.
From your Admin Control Panel, go to the "Install Add-on" page.
Upload the addon-WhoVoted_v1.4.xml file.
Click the Install Add-on button.
Questions and Answers:
Q: Will you add a function to show how members voted when the poll is set to private?
A: No.