Compatible XF Versions

1.4
1.5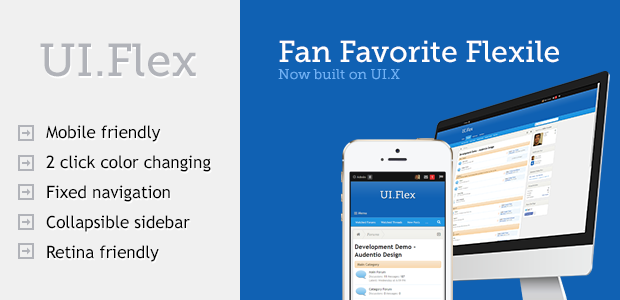 Based directly on the popular free Flexile product of ours, we decided to completely recode it on the UI.X Framework! It has everything the old Flexile had PLUS everything the immensely powerful UI.X framework has. Entirely mobile friendly and retina friendly it also comes with sticky sidebar, sticky navigation, collapsible sidebar and category nodes, fontAwesome integration, and hundreds upon thousands of quick color variations. We include 10 popular ones in the release for your convenience! Get yours today!
View Live Demo | View Product & Purchase
Thank you!
Audentio Design