Compatible XF Versions

1.5
This is a BETA, as it is not yet feature complete.
A trending sidebar widget using XenForo 1.5's content tagging system.
Implements caching of the trending stats.
Multiple sources of 'activity'.
Threshold of activity before displaying.
Relatively lightweight.
Todo before this is considered v1.0 worthy:
Per source of activity weighting.
Reduce contention when updating activity stats (use caching rather than DB).
Implement purging of sufficiently old activity stats.
Provide graphs of activity over time per tag.
Options under Content Tagging: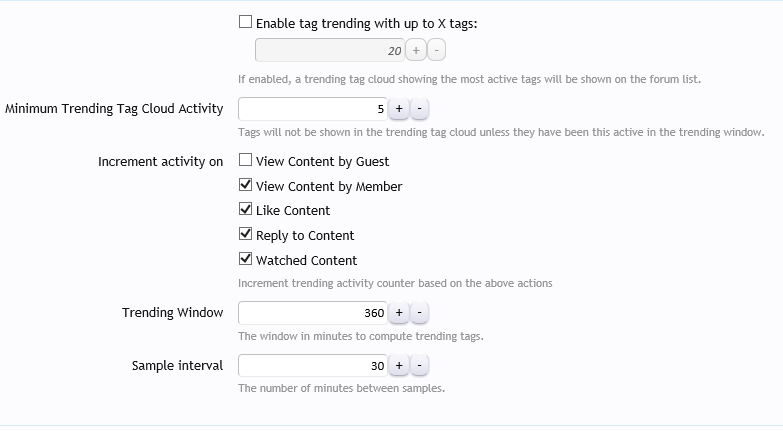 Installation
I recommend usingAdd-on install & upgradeorInstall and Upgrade by waindigoto install this addon.
Contributing features or bug fixes
Please create a Github Pull request via the "Find more info at github.com..." link.