Compatible XF Versions

1.5
Additional Requirements

Widget Framework (optional, for using widgets)
NEW XENTAG 3.X REQUIRES XENFORO 1.5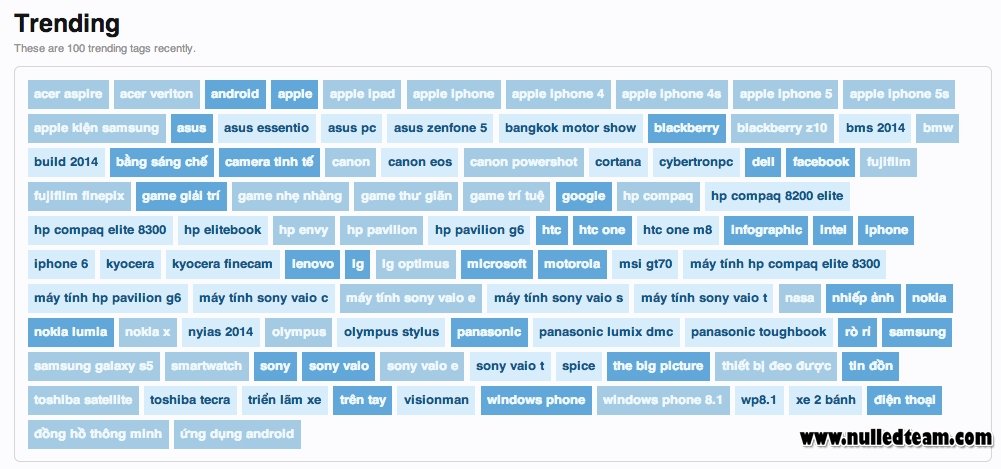 FEATURES
#hashtag
Tags for Forum and Page nodes.
Auto tag linking for post and resource content (great for SEO and user engagement).
Custom tag title, description with Front-end editor.
Watch tag.
Widgets (for Widget Framework):

Tag Cloud
Trending Tags
Trending Thread tags,
Related Threads (by same tags)
Tagged Threads (by a tag)

Xenforo Migration tool for Xentag 2.x (Tools > Rebuild caches)
...
Notes
:
Similar threads could be added by using[Xentag] Related threads in thread_view position.
Trending Thread Tags could be added in specific forums which an option to show most popular tags that were used only on that forums (and children nodes)
Specific type of threads list could be showed on sidebar or anywhere by using [Xentag] Tagged threads widget.
Screenshot for Xentag 2.x on below quote, new screenshot will be uploaded later.
New features coming soon...