Compatible XF Versions

1.2
1.3
1.4
1.5
Description:
Members can post a few threads for free, but require a User Upgrade to create additional threads.
This add-on is ideal for forums with a classified category and forums.
(Example of Options page)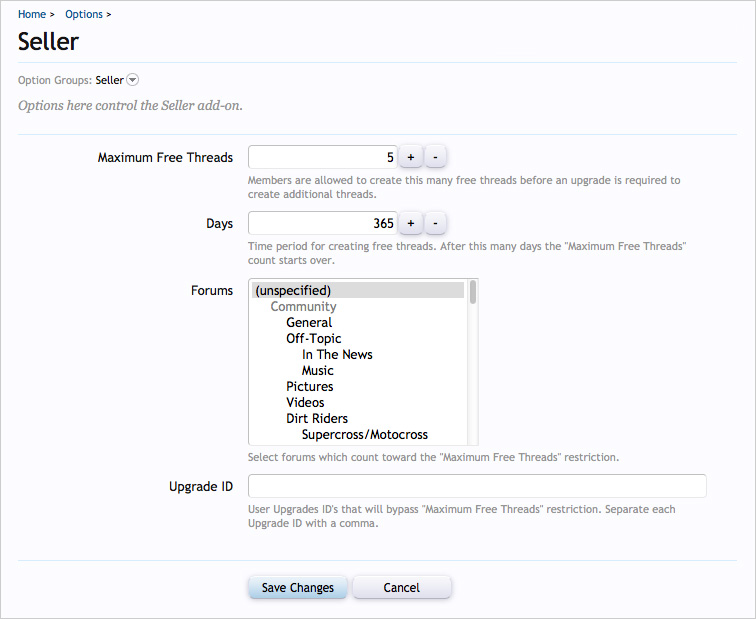 (Example of message received if trying to create a thread after the Maximum Free Threads has been reached)

(Example of Seller Admin link in Visitors tab)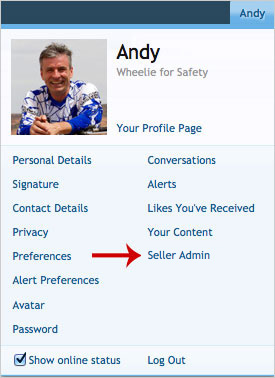 (Example of Seller Admin page)

(Example of View Recent page)

Features:
All phrases start with seller_ for your convenience.
Installation:
Download seller_v1.0.zip and unzip it.
Upload the Andy folder to your server. The correct location is library/Andy.
From your Admin Control Panel, go to the "Install Add-on" page.
Upload the addon-Seller_v1.0.xml file
Click the Install Add-on button.
Database modification:
This add-on will add a table called xf_seller to your database.
Setup:
Select your classified forums in the Options page.
Create a User Upgrade and get the User Upgrade ID by hovering over the link.
Update the Upgrade ID field in the Options page.