Compatible XF Versions

1.3
1.4
1.5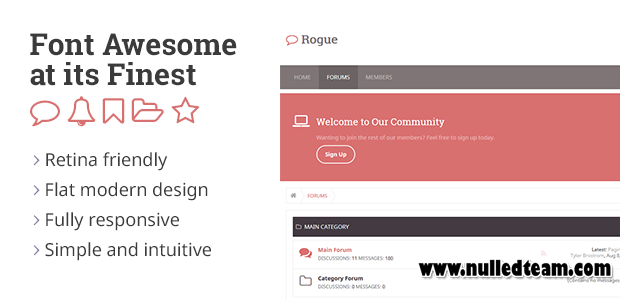 Rogue is a very simplistic XenForo theme that really focuses on icons and flat interface design. We are using FontAwesome by default, but with our organization methods you can easily change that icon set out for another.
We find that with this simple elegant approach, you can make a theme that matches your community logo and brand quicker than ever before with little changes to the color palette and whatever else you may want!