Compatible XF Versions

1.2
1.3
1.4
1.5
Description:
Allows the admin to easily resize attached images.
(Example of Resize link below each post)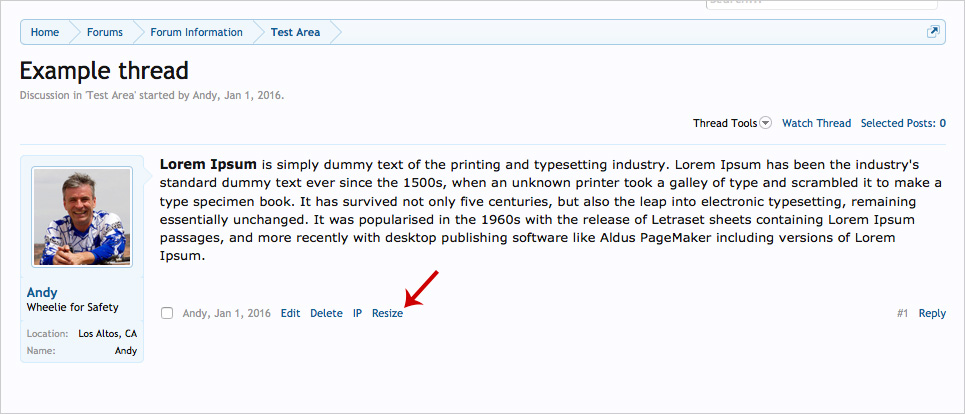 (Example of Resize page)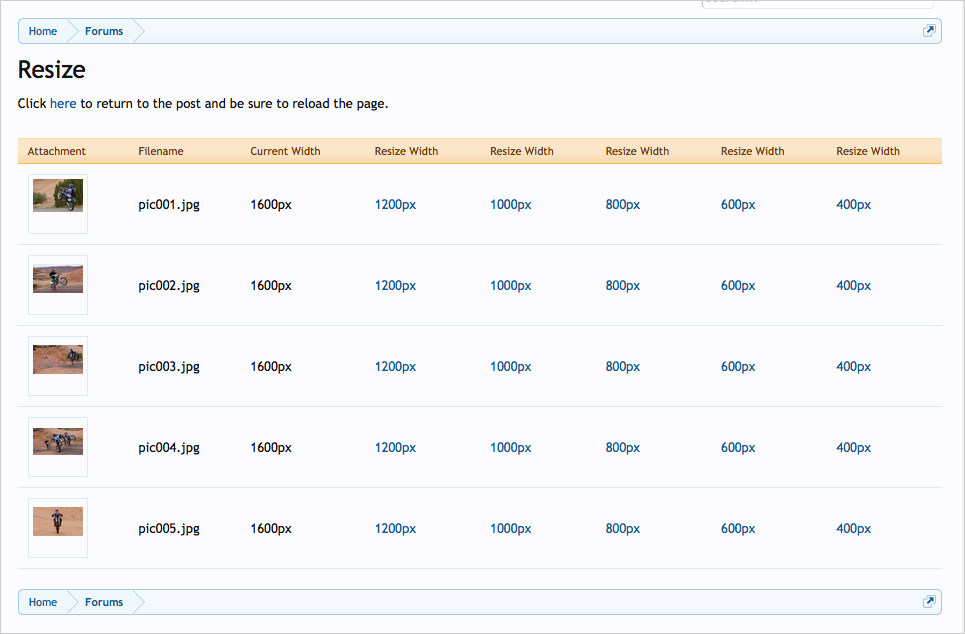 (Example of Group Permissions)

Requirements:
ImageMagick and the PECL module Imagick must be installed on your server. These are installed if you can select ImageMagick in the Attachments options. If you don't have ImageMagick installed on your server, contact your web host and ask them to install it.
Installation:
Download resize_v1.0.zip and unzip it
Upload the Andy directory to your server, the correct location is library/Andy
From your Admin Control Panel, go to the Install Add-on page
Upload the addon-Resize_v1.0.xml file
Click the Install Add-on button
Group Permissions:
Set the Administrator Group Permission to Allow.