Compatible XF Versions

1.5
Description:
Removes Members Online Now panel from sidebar.
(Example of Members Online Now panel)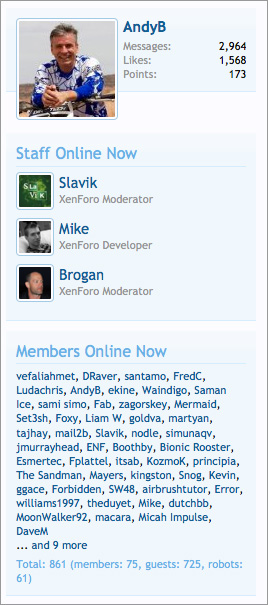 (Example of User Group Permissions page)

User Group Permissions:
By default the Members Online Now block will not be shown to any user groups. If you wish to show the Members Online Now block to any particular group, set to Allow.
Modifies the following template:
Installation:
Download removemembersonlinenow_v1.3.zip and unzip it.
From your Admin Control Panel, go to the "Install Add-on" page.
Upload the addon-RemoveMembersOnlineNow_v1.3.xml file
Click the Install Add-on button.