Description:
The addon allows the forum admin to control and enforce new users introducing themselves in a new or pre-existing thread.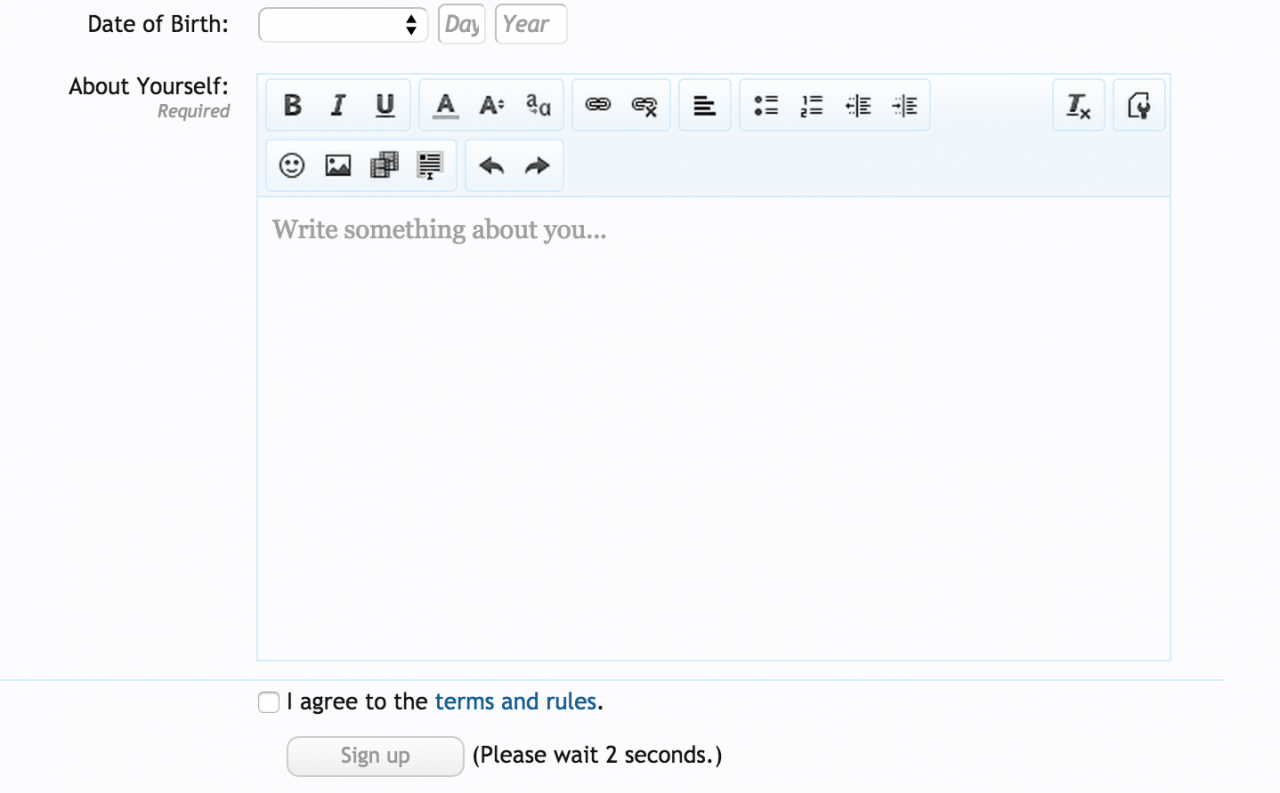 Features:
Control whether you would like the new registrant to post new thread, or reply to an existing thread, to introduce themselves. Alternatively you can set it do do neither.
Control the Thread Title naming if new thread is to be created.

Ability to choose when to display the Introduction Text Fields when they are registering. Either on the registration page, or after registering.

Choose whether to bypass account confirmation if they provide information in the 'About Me' section."
Options:
You should define your plan on addon options page.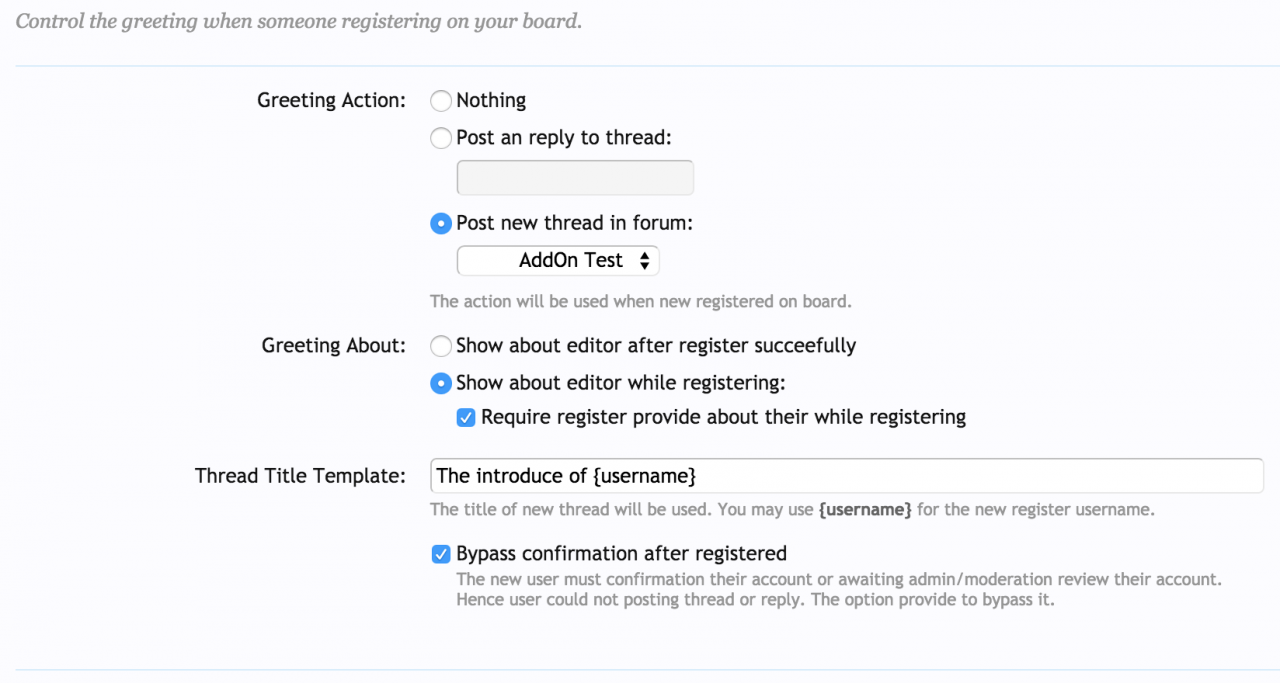 How to install?
Upload all files in the folder upload into your hosting and select merge if asked
Go to ACP and install or upgrade addon
Using this path while install or upgrade: library/Nobita/RegGreeting/addon-nobita_RegGreeting.xml
Contribute:
If you find the addon useful in administering your community, please send a donation to my Paypal account: Truonglv[at]outlook.com. Alternatively, if you would like any customisation or new features, please send me an email to the above email address to discuss the cost of the enhancements.