Description:
Sends an email to the admin with information about a new registration sign up. This add-on is typically used on forums which have new user registration moderation and allows the admin to gain additional information to help identify spam registrations.
(Example email)
(Example of Options page)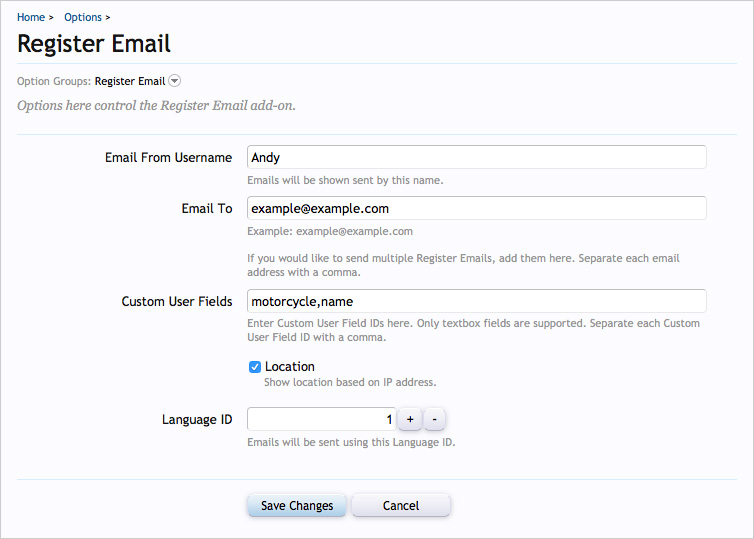 Features:
Email sent to admin(s) immediately after completion of registration.
Shows custom user fields.

Shows location based on IP address.
Link to whatismyipaddress for blacklist check.

Option to send to multiple admins.

All phrases start with registeremail_ for your convenience.
Installation:
Download registeremail_v3.3.zip and unzip it.
Upload the Andy folder to your server. The correct location is library/Andy.
From your Admin Control Panel, go to the "Install Add-on" page.

Upload the addon-RegisterEmail_v3.3.xml file.
Click the Install Add-on button.
Questions & Answers:
Q: What type of Custom User Fields are supported?
A: Text box only.
Q: I have modified phrases for my language, what do I do now?
A: In the Register Email Options indicate the Language ID.
Q: Is registration by Facebook, Google or Twitter supported?
A: No.