Compatible XF Versions

1.2
1.3
1.4
1.5
This add on adds a link within the user's visitor panel allowing a user to easily pick their desired style: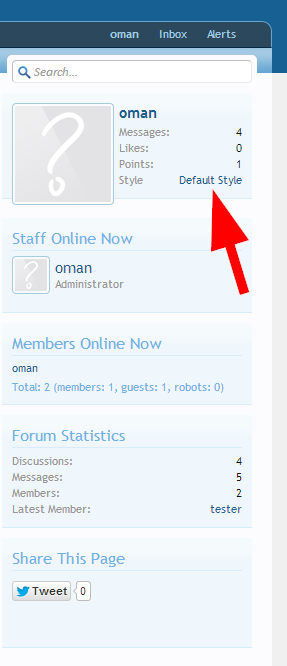 Once clicked, this will open up the Style Chooser overlay:
This add on works with the XenForo 1.2.0 version and above.
To install this add on, install the XML file within the ZIP file above like a normal add on within your Admin Control Panel.
To change the text that comes before the link, all you need to do is edit the phrase:
th_stylechooser_style
.