Compatible XF Versions:​
​
Sends an email to the thread starter in specific forums. For example a member creates a new thread in an advertising forum, this add-on will automatically send an email reminding them that your forum operates on donations.
​
This is a great way to generate revenue!​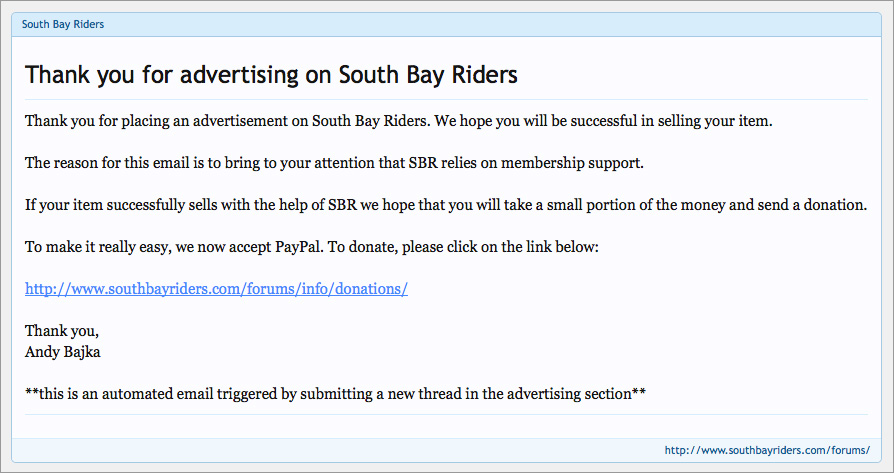 ​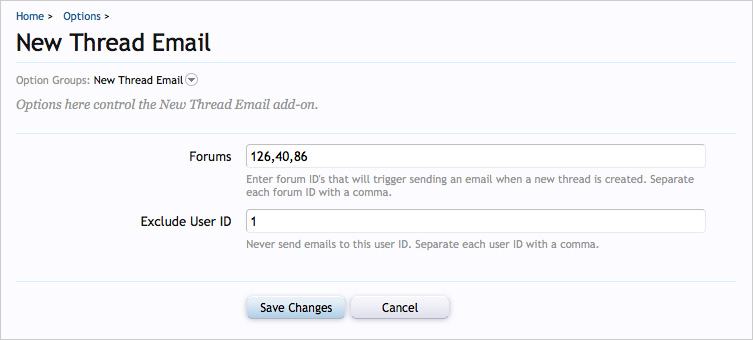 ​
Email is sent immediately after new thread is created.
Option to select which forums trigger sending the email.
Option to exclude any user from getting an email.
All phrases start with newthreademail_ for your convenience.
Download newthreademail_v1.6.zip and unzip it.
Upload the Andy folder to your server. The correct location is library/Andy.
From your Admin Control Panel, go to the "Install Add-on" page.
Upload the addon-NewThreadEmail_v1.6.xml file.
Click the Install Add-on button.
Editing the subject and message phrases:
​
There are two phrases which require editing:
​
Email Subject phrase called newthreademail_subject
Email Message phrase called newthreademail_message
I left the phrases I use on my forum as an example.
​