Compatible XF Versions

1.2
1.3
1.4
1.5
Description:
Requires a minimum number of posts to view threads.
The admin selects certain forums where a minimum number of posts are required to view the threads in that forum.
(Example of Options page)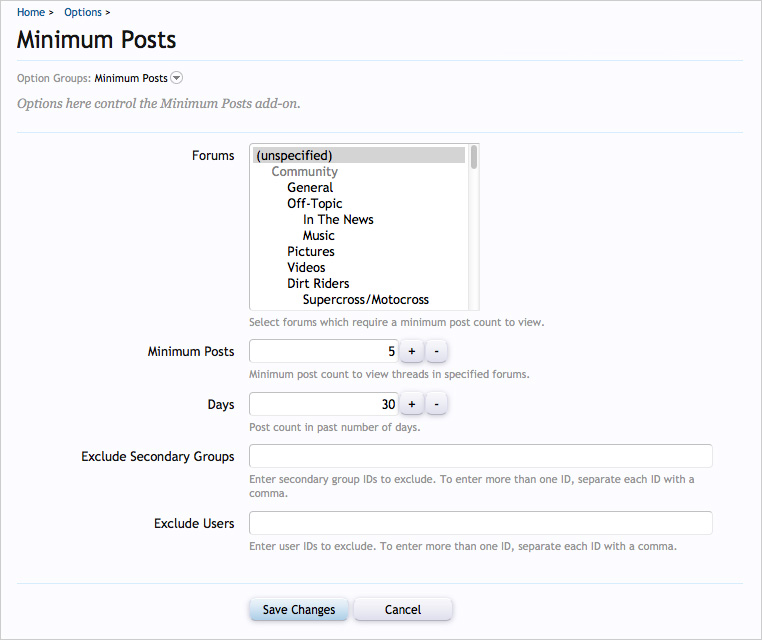 (Example of Error message)
Installation:
Download minimumposts_v1.0.zip and unzip it.
Upload the Andy folder to your server. The correct location is library/Andy.
From your Admin Control Panel, go to the "Install Add-on" page.
Upload the addon-MinimumPosts_v1.0.xml file.
Click the Install Add-on button.
Phrase editing:
If a member doesn't meet the required minimums set in the Options page, a phrase called minimumposts_minimum_posts_required_message is displayed. This phrase will need to be edited if the defaults in the Options page are changed.