Compatible XF Versions

1.5
[KL] Editor Post Templates
Description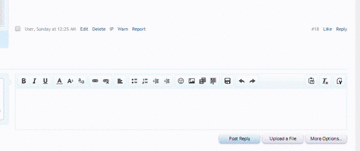 Finally you can get rid of that awfull copy/paste work. Store your post template! Reuse your post templates! Create as many post templates as you like! Provide general templates for everyone!
Features
Createadmin posttemplatesin ACP
Activate/deactivateadmin posttemplatesfor later use
Users can create their own post templates
Users canignoreadmin posttemplates
Simpleinsertionof post templatesvia redactor button/modal
Fullpermissioncontrol
Incompatibilities
This addon is currently in Beta stage. It's functionality has been tested on XenForo 1.5. No known incompatibilities.