Compatible XF Versions

1.3
1.4
Overview:
Spammers abuse this HOMEPAGE area by filling them up with their spam websites so I recommend you should remove this option.
This add-on will remove "Home Page" from user profile.
Setp 1:
Download attachment & unzip it.
Log in to your Admin CP and click on "Install Add-on" at bottom left corner.
Upload the unzipped XML file.
Setp 2:
Log in to your Admin CP.
then:
Users>Batch Update Users
and press "
Search
" with default setting.
After selecting all existing users, tic on "
Remove Home Pages
" and press "
Update Users
" as per below image.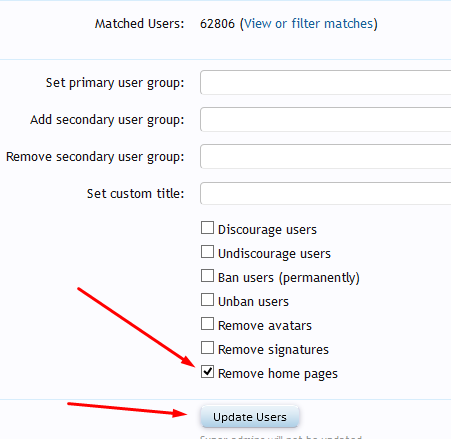 That's all