Compatible XF Versions

1.2
1.3
1.4
1.5
This is a very simple collection of various modifications you can easily apply to your forum. I hope you enjoy this as well as your users.
You can view one of our sites to see how it looks
What's included:
Snowfall

Snow on the Navigation Bar

Snow on Sidebar Headings

Node Category Icons on the top right/left with an easy drop-down picker and size adjustments

Message User Info Icon

Simple CSS properties to adjust the position
To Install:
Upload contents of /upload/styles/ to your /styles/ folder
Import addon-pe_holidayjoy.xml like a normal add-on (Home -> Install Add-on)
Configure by going to: Style Properties: [PE] Holiday Joy

You may define a CDN path by changing the "Folder Path"
To disable an icon choose "None" from the list"
Icons included by default:

Should work nicely on any style: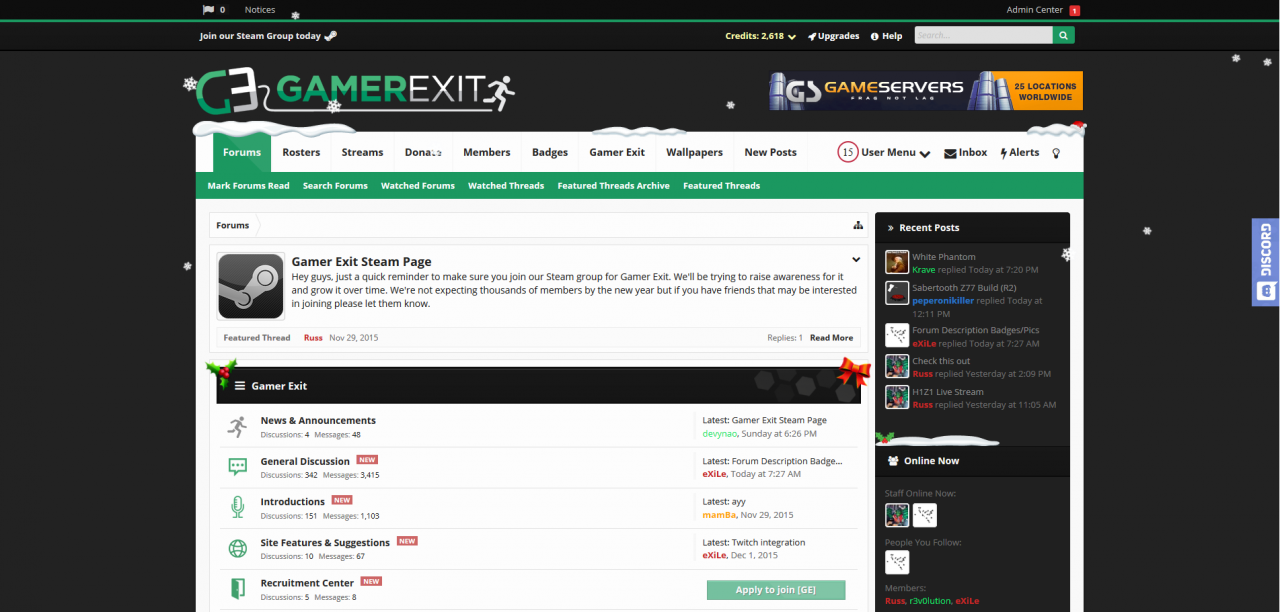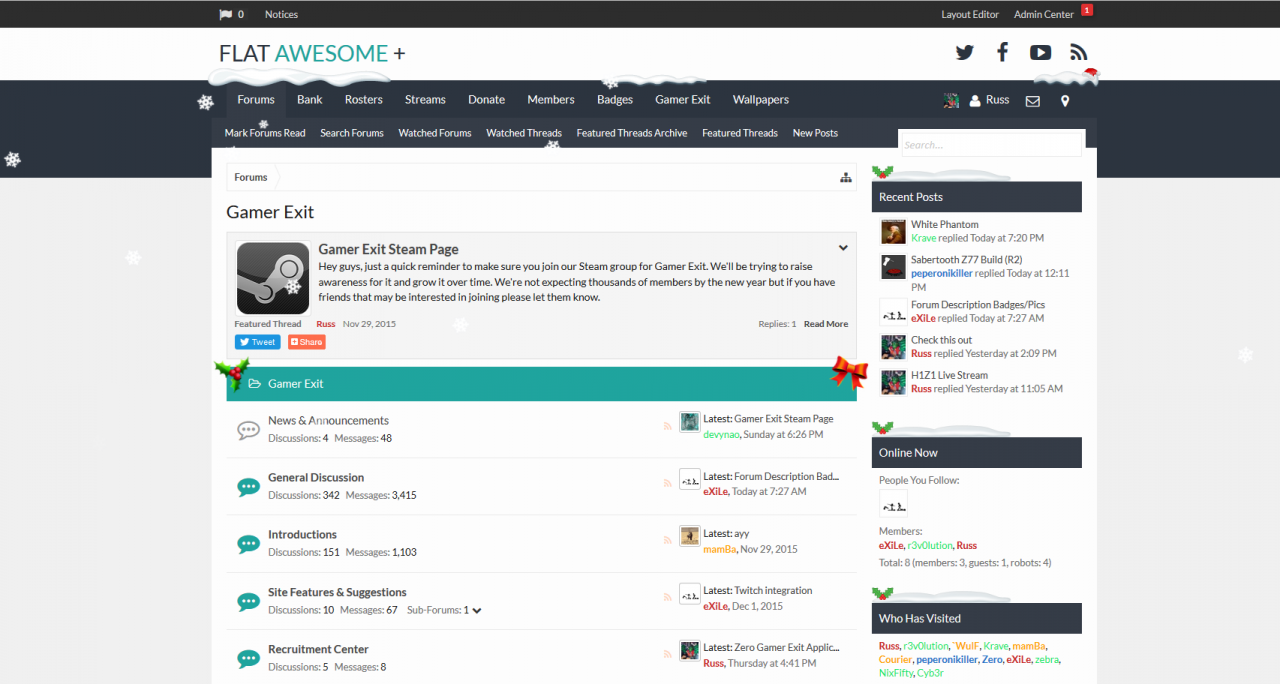 Options: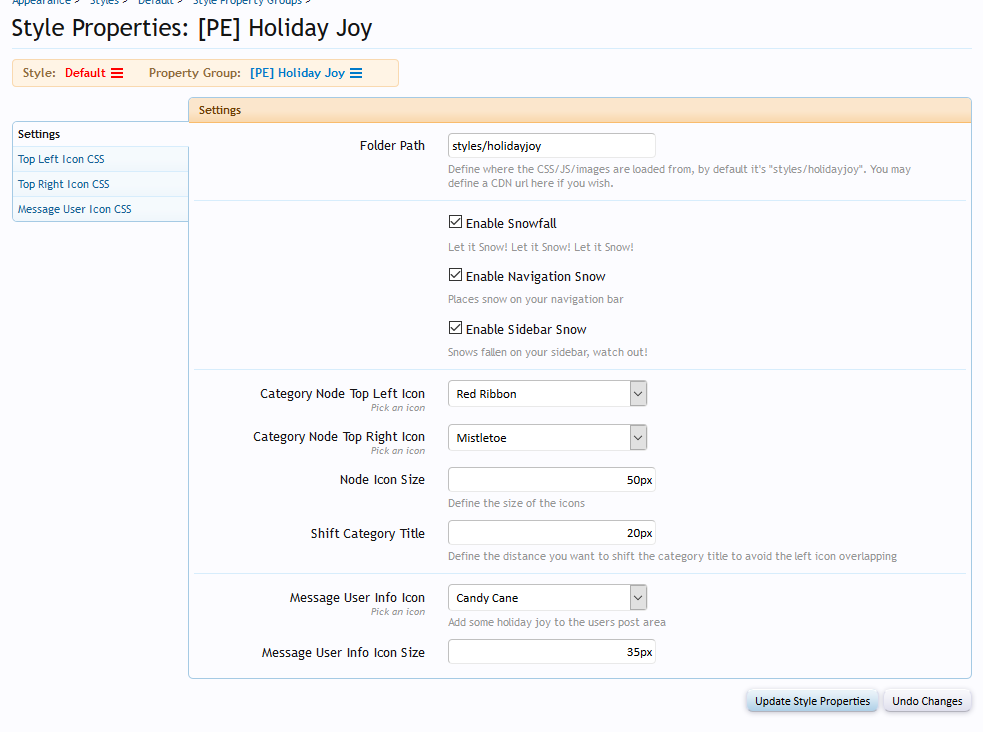 Message User Info: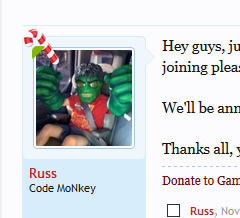 Thanks to:
@Shelley for the navigation/sidebar snow images
@Brogan
for the navigation CSS code
Icons created by
MKHo
Let-it-snow script by:
drawain
There's no branding on this, but if you want to check us out you can!
Pixel Exit