This simple addon is based on
Holiday Garland With Ringing Balls 1.1
shared by
JacquiiDesigns
and
jQuery Snow Falling by Ivan Lazarevic
. Thanks
@MsJacquiiC
and Ivan Lazarevic for sharing awesome scripts.
This addon will add Snow Falling & Holiday Garland to your community, you don't need to edit templates. There are some style properties:
Admin CP >> Appearance >> Style Properties >> Happy Holidays:
- Includes
4 styles of
Holiday Garland With Ringing Balls.
- Snow Falling options for adjusting snow falling affect.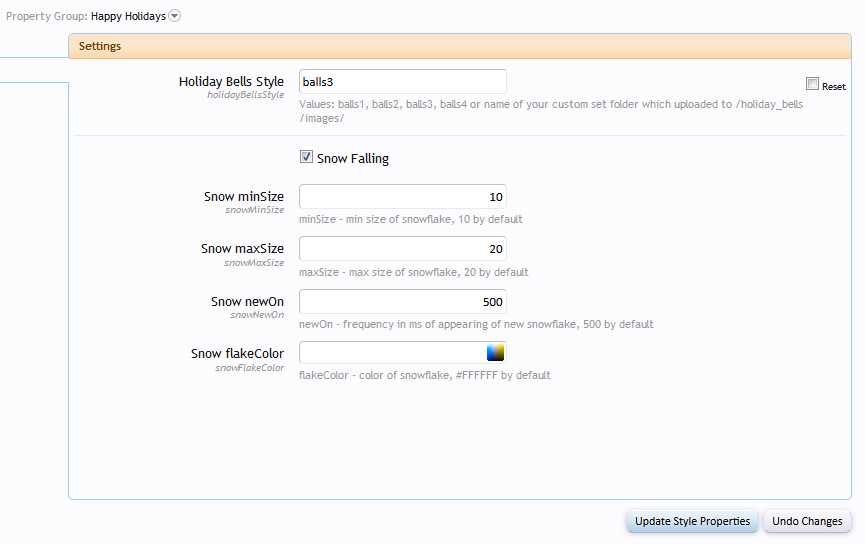 Demo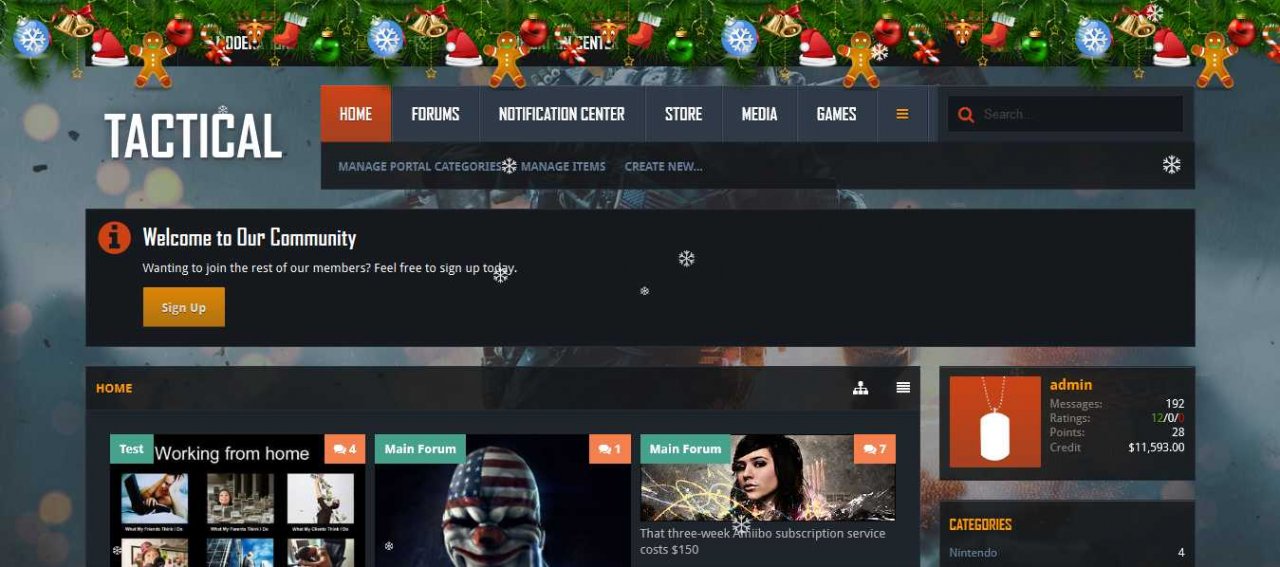 How to install:
1)
Download the zip file then Extract its contents.
2)
Upload the contents of the upload folder to the root of your XenForo installation.
3)
Login to Admin CP and using the provided XML file.
Happy Holidays!