Compatible XF Versions

1.2
1.3
1.4
1.5
Description:
Logs emails that are sent from your forum.
(Example of Email Log link)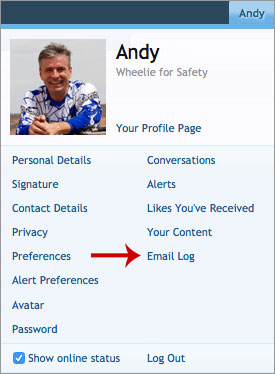 (Example of Email Log results page)

(Example of User Group Permissions)

Features:
Email logs older than 31 days automatically pruned.
All phrases start with emaillog_ for your convenience.
Installation:
Download emaillog_v1.2.zip and unzip it.
Upload the Andy folder to your server. The correct location will be library/Andy.
From your Admin Control Panel, go to the "Install Add-on" page.
Upload the addon-EmailLog_v1.2.xml file.
Click the Install Add-on button.
Setup:
Be sure to set the Administrative User Group Permissions to Allow.

Create a database table:
This add-on creates a table called xf_email_log in your database.