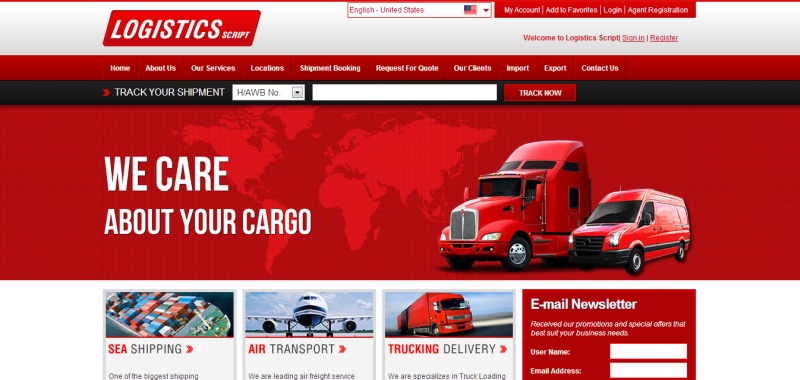 ​
Core features of this product are described as follows:
The simplest solution for Courier & Cargo Tracking Business.
You can get install it yourselves or We do the installation and brand it in your name on your hosting !
Advance Track Shipment / Consignment.
The Script can fit into your new or existing website design. The Header and Footer can be edited to suit your website look and feel.
Advance administration Control panel to manage the site.
Easy business network buildup and update of Consignment status.
Easy content production - Designed with non-technical content editors. All department members even with average knowledge of word processing can create the content easily. No HTML or programming skills required. No Web designers or programmers are needed for every little modification - you are in control of your website.
Search engines - All pages can be found and indexed by common search engines like Google. Pages with the same content but different layout are indexed only one time.
Navigation is automatically generated - Menus are generated automatically based on the database content. All URLs are rewrite in a clear and human readable way.
Configurable access restrictions - Users are assigned roles and permissions that prevent them from touching content in which they are not authorized to change. Each Web page is also assigned with permissions access for users and visitors.
Finally in short the Logisticsscript.com is Very easy to setup and manage powerful administration. Provide online tracking system of consignment and shipping detail for International or domestic shipping.
Demo :
http://www.eicra.com/shipment-tracking-script-demo.php