Compatible XF Versions:​
​
Converts hot linked images in Resource Manager into attachments.
​
Linked images are immediately converted after resource is saved.
Images resizing is done with ImageMagick for best quality.
Images resized to maximum width and height settings.
Requires ImageMagick to be enabled on your server.
Requires the ability to execute the PHP exec() command.
XenForo Control Panel Requirements:
​
This add-on requires a restricted Maximum Attachment Image Dimensions setting. You cannot use 0 or blank as an option. I use the 1600 x 1600 on my forum.
​

​
Admin CP -> Home -> Options -> Attachments
​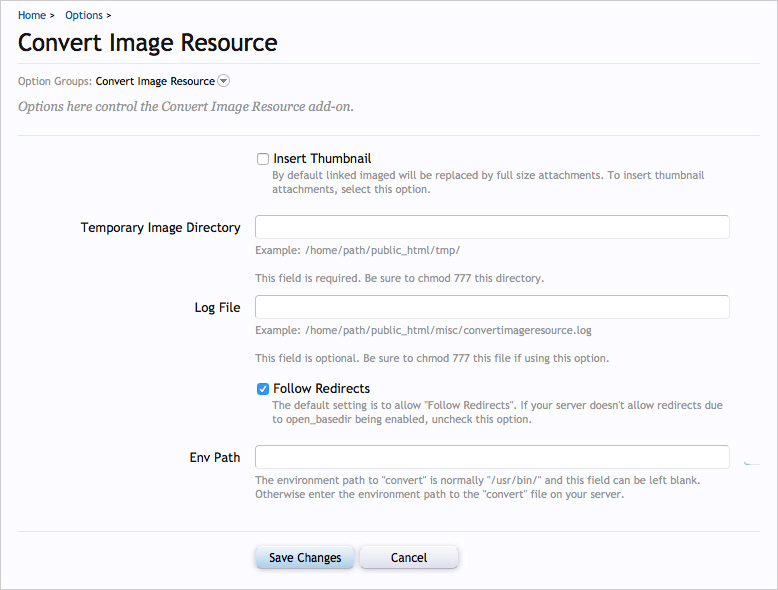 ​
Download convertimageresource_v1.0.zip and unzip it.
Upload the Andy folder to your server. The correct location will be library/Andy.
From your Admin Control Panel, go to the "Install Add-on" page.
Upload the addon-ConvertImageResource_v1.0.xml file.
Click the Install Add-on button.