Compatible XF Versions

1.5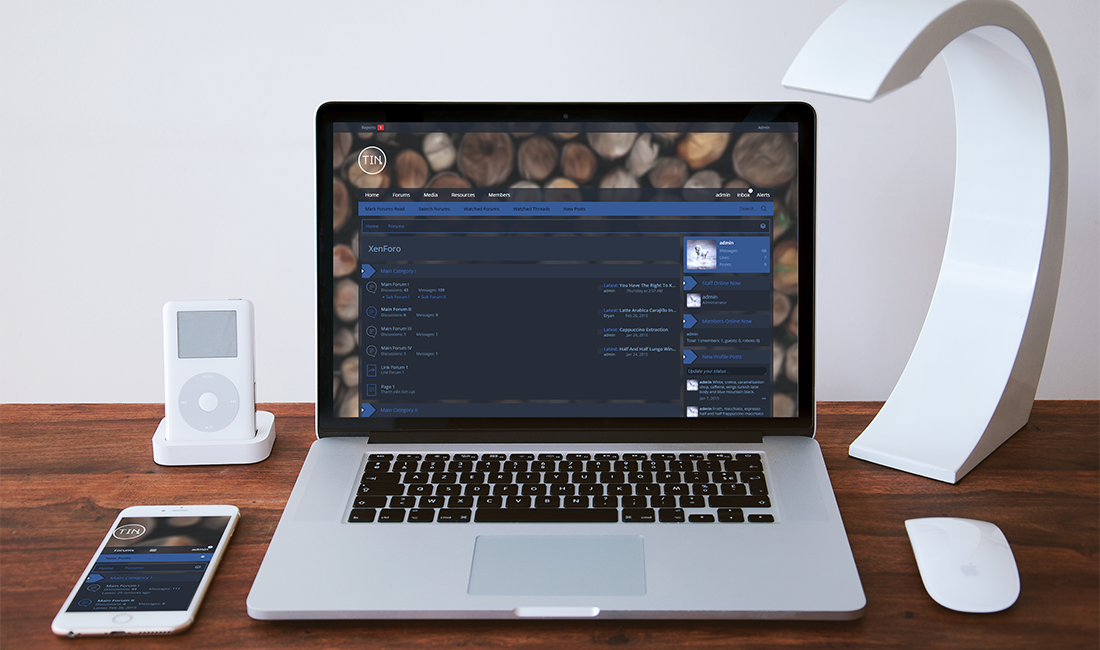 Tin Style is named under the name of chemical element atomic number 50. Tin is
covered by a cool color. The background is blurring the picture of wood and the main color is blue-black made the style becoming cold.
The simple texture of XenForo for arranging dashboard of users or menu makes the layout classical.
INSTALLATION INSTRUCTIONS
1. Upload the contents of the upload directory to the root of your XenForo installation.
2. Go into your XenForo Admin Control Panel, click on Styles, and then click on "Import a Style" in the left-hand navigation list.
3. Click on the upload file field, and then navigate to and select the style-Silver.xml file.