Compatible XF Versions

1.4
1.5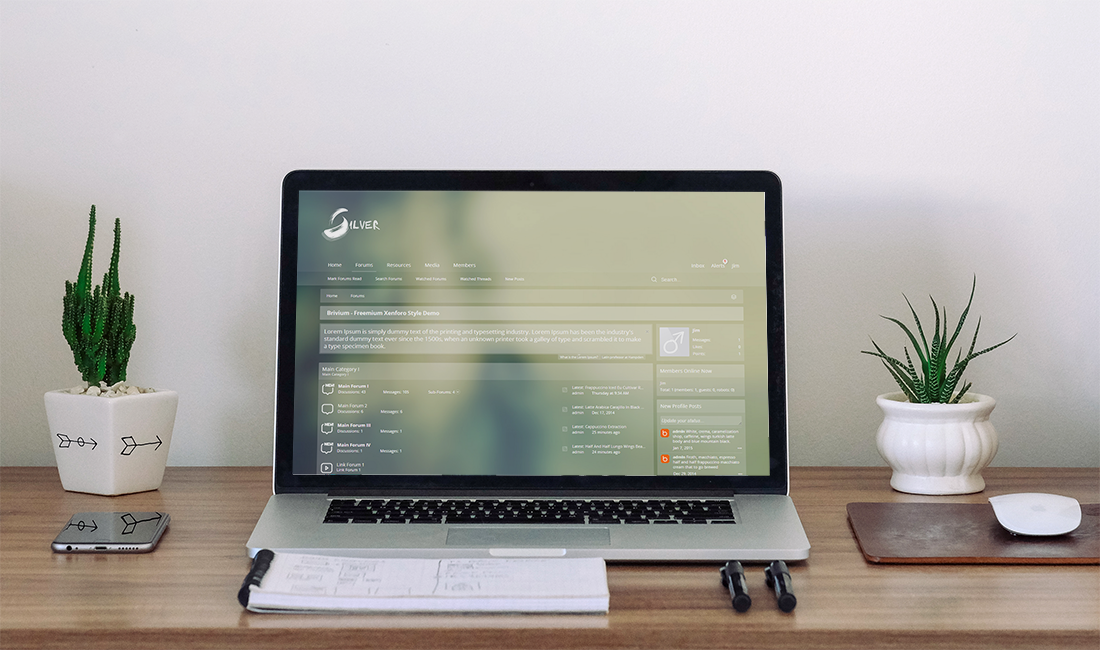 Silver Style is made with the classic platform of
XenForo
with some main changes:
The color of text is totally white: We keep it simple white similar to the color of
silver.
We choose the nature background.
The forum is transparent white and it likes looking into a 3D picture.
So, do you like it? Stop by our shop and get it now!

INSTALLATION INSTRUCTIONS
1. Upload the contents of the upload directory to the root of your XenForo installation.
2. Go into your XenForo Admin Control Panel, click on Styles, and then click on "Import a Style" in the left-hand navigation list.
3. Click on the upload file field, and then navigate to and select the style-Silver.xml file.