Compatible XF Versions

1.3
1.4
1.5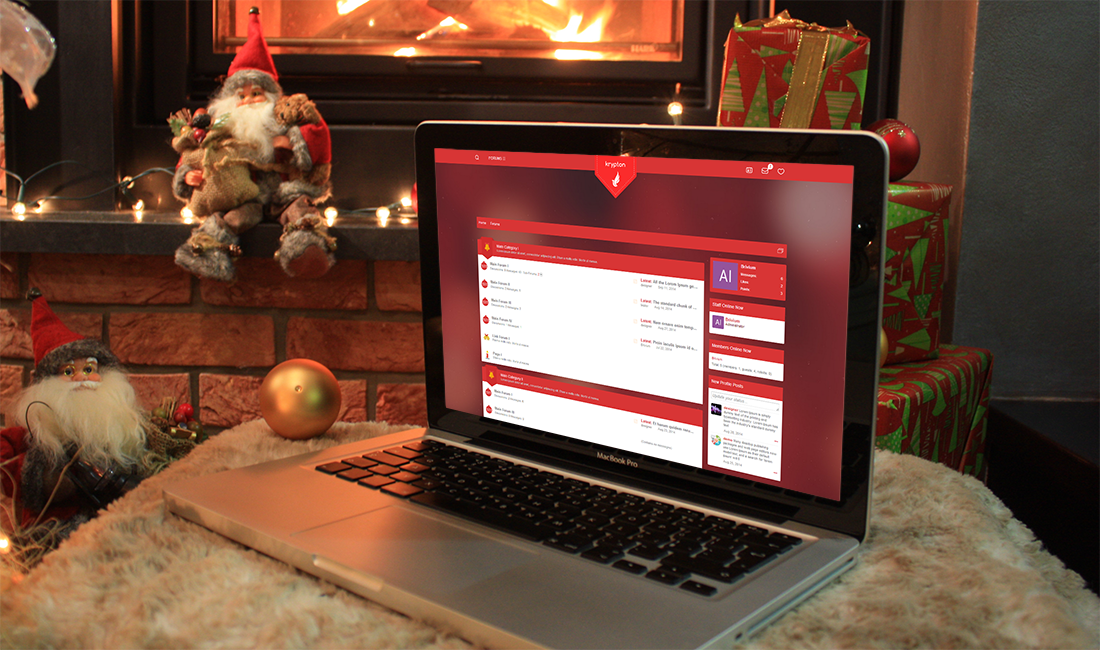 Krypton is a distant planet which orbits a red sun. Before its destruction, it was home to a great civilization which boasted advanced science and technology. In many versions of the story, it was either barren or icy, and often the home of huge crystals and crystalline structures. Krypton had many strange creatures (eg. Glass-eaters) and beautiful landscapes that simply don't exist on other worlds. The planet was destroyed lately in its life due to internal pressures.
We designed this style to celebrate a year has gone and welcome a new year 2015. Getting tart red wine as the main color of a new year, we hope to this year will come alongside with hope and the best luck for all of us. Like its name, Krypton is where Supermans live, we wish your business in next year will be the best as your desires. By that spirit of a new year, the icon of each forum has been changed into some decorative accessories on the pine trees in this new year such as Candles, Bells,....It comes with a new fresh start to you as well as your family and your friends.
2015 is expected as the year to deal with many problems occurred in 2014 and bring peace and success for many countries in the world. Brivium wishes you the best year in 2015!

SO HOW COULD YOU GET THIS STYLE?
We are glad to announce that we release it for FREE. Yes, it's free, you have shopped a product (any products you want) from our online shop Brivium, you could receive a free New Year style. Or If you are not our customer, don't worried, please check our Website, take a premium product and we will send you as a gift for New Year Style!
If you have any questions or concerns, you may contact us at the contact page or submit a ticket at our ticket system.
INSTALLATION INSTRUCTIONS
1. Upload the contents of the upload directory to the root of your XenForo installation.
2. Go into your XenForo Admin Control Panel, click on Styles, and then click on "Import a Style" in the left-hand navigation list.
3. Click on the upload file field, and then navigate to and select the style-Krypton.xml file.