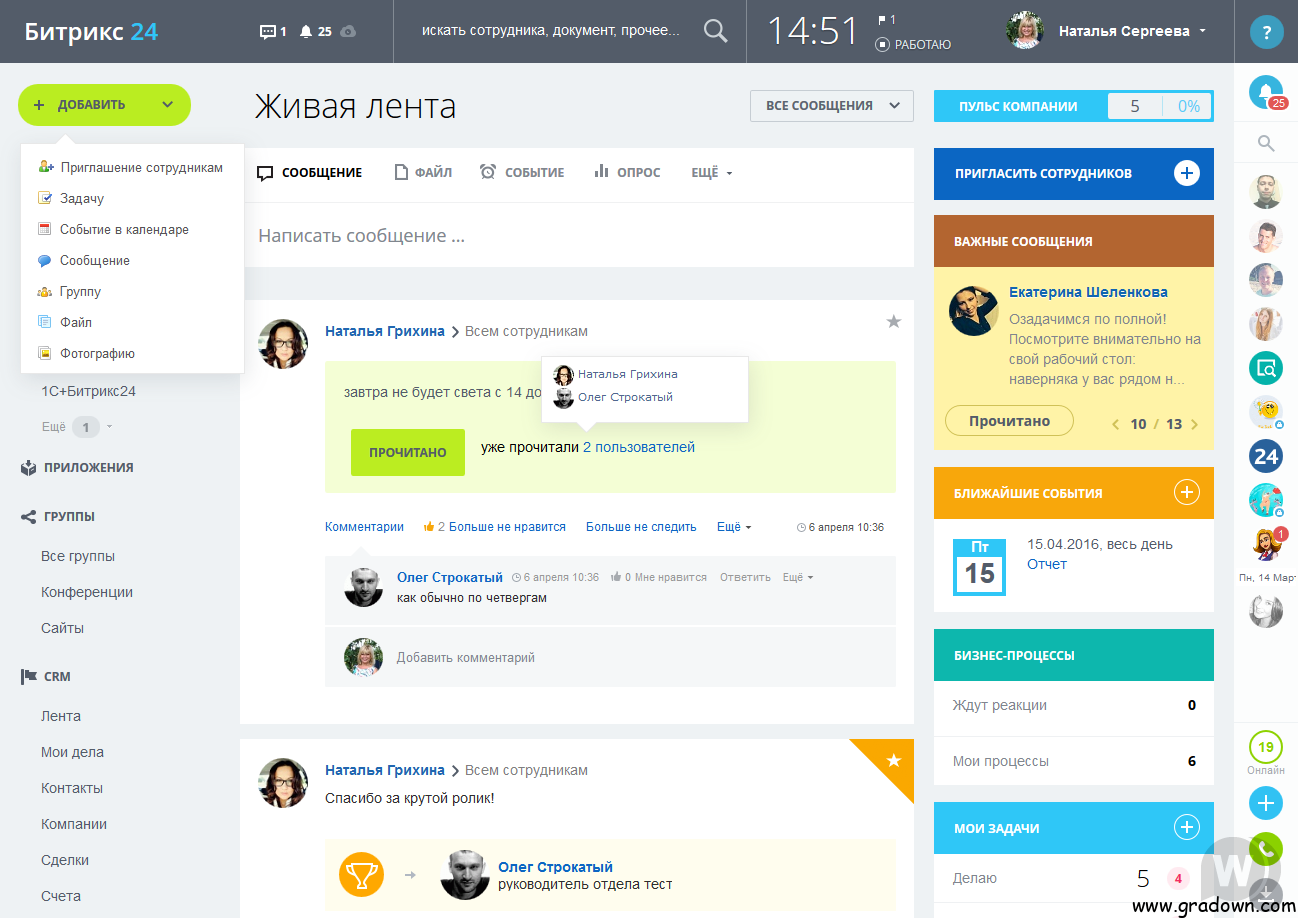 ​
What makes Bitrix24 better than 99% of other solutions on the market?​
Replaces all your current SaaS solutions
Free forever for unlimited users
Easy to migrate your data from other systems
Integrated with all your favorite services and apps
Used, loved, and trusted by 12,000,000+ users worldwide
100% flat fee: predictable costs, no per-user pricing
Installation Instructions
1. At the root of the website, upload the file:
bitrix24_source_20.0.0.tar.gz
Rename and unpack the distribution archive in the ssh command line or using the hosting control panel with the command:
Code:
tar xzvf bitrix24_source.tar.gz
2. In the browser, run
http: //name-your-site.ru/index.php
3. Follow the instructions of the installer;
4. On the encoding selection screen, ALWAYS select the UTF-8 encoding;
5. When you get to the license entry field - enter PTR-ML-BXPR18XXXXXXXXXX - instead of "X", any numbers or capital latin letters.
6. Follow the instructions of the installer.
7. Profit !!!
Removing the limit on the number of users:
query in the database
Code:
INSERT INTO `b_option` (` MODULE_ID`, `NAME`,` VALUE`, `DESCRIPTION`,` SITE_ID`) VALUES
('main', 'PARAM_MAX_SITES', ' 2 ', '', NULL),
('main' , 'PARAM_MAX_USERS', ' 100500 ', '', NULL);