Compatible XF Versions

1.2
1.3
1.4
1.5
Description:
Creates an About Us tab and page.
(Example)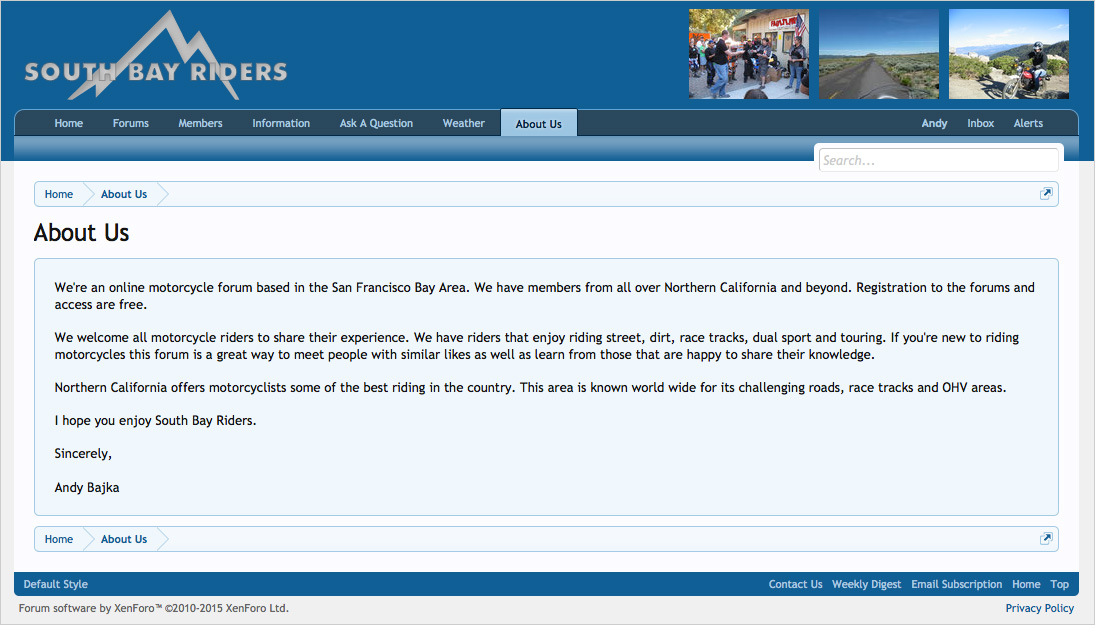 (Example of User Group permissions)

Features:
Group Permissions allow showing the tab to specific user groups.
All phrases start with aboutus_ for your convenience.
Installation:
Download aboutus_v1.3.zip and unzip it.
Upload the Andy folder to your server. The correct location is library/Andy.
From your Admin Control Panel, go to the "Install Add-on" page.
Upload the addon-AboutUs_v1.3.xml file.
Click the Install Add-on button.
Setup:
Set Group Permissions for each user group you want to show the About Us tab to.
Edit the aboutus_description phrase to describe your forum.
If using a language other than English, edit the aboutus_about_us phrase.
Questions and Answers:
Q: I uses Notices and I would like to disable them when the About Us tab is clicked, how do I do this?
A: Follow this link:

Admin CP -> List Notices -> Select a Notice -> Page Criteria -> Page Information -> Enter "Forums"​