With the release of XF1.2 I've decided to comply with a long-requested change to how I do XenUtiles. In the past, I've included all of my admin tools into XenUtiles as a single omnibus package... people didn't like this. So instead, I will be separating packages into related features.
This specific package is for spam management. This mod will search accounts and profile posts for URLs and will display results in a list so you can quickly browse them and determine if any of them are spam.
Features
:
Submit to StopForumSpam.
Batch Updater supported.
Screenshots
: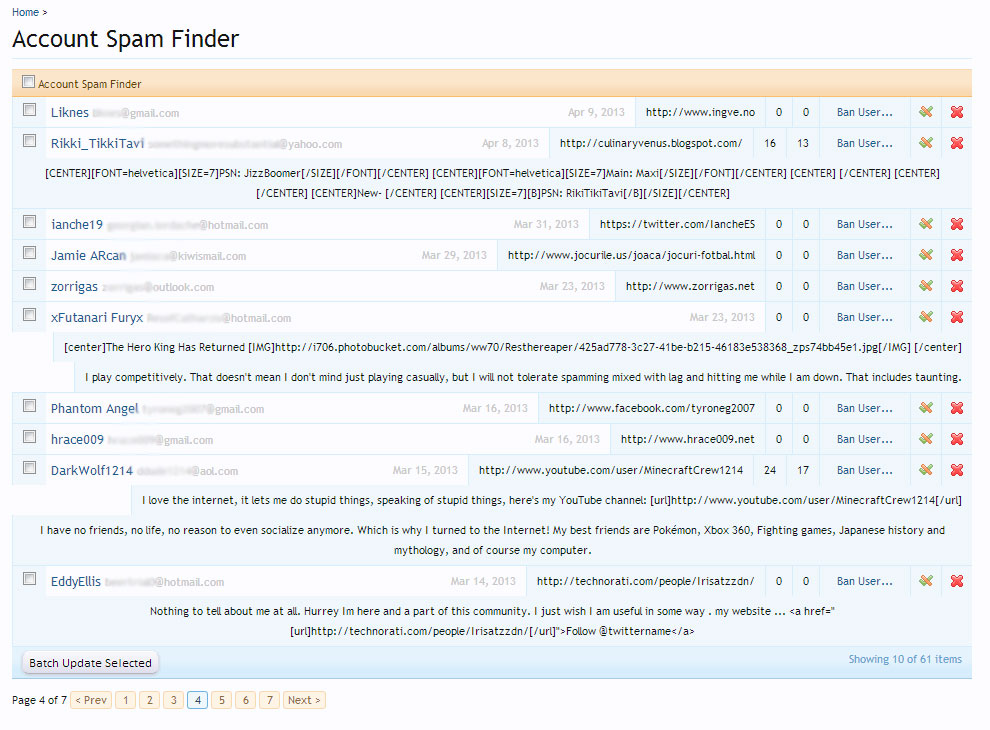 Installation
:
upload the contents of the attached zip to your XF root
install from file on server: "library/EWRutiles/Spam/addon-EWRutiles_spam.xml"
set options in administration control panel
Donations
: